Lebowitz, Moore, Schramm and Sorkin to receive Syracuse University honorary degrees
At Syracuse University's 158th Commencement exercises on Sunday, May 13, four honorary degrees will be presented to individuals of outstanding achievement who have made a difference in the world and in the lives of others.
The four 2012 honorary degree candidates are Joel Louis Lebowitz G'55,'56, mathematical physicist; Patricia Anne Moore, gerontologist and designer; Carl J. Schramm, entrepreneur and former president of the Kauffman Foundation; and Aaron Sorkin '83, screenwriter, producer and playwright, who will deliver the Commencement address to the class of 2012.
The ceremony at the Carrier Dome will also celebrate graduates from the SUNY College of Environmental Science and Forestry. For full details, visit http://commencement.syr.edu.
Joel Louis Lebowitz G'55,'56
Doctor of Science
Lebowitz, George William Hill Professor of Mathematics and Physics and director of the Center for Mathematical Sciences Research at Rutgers University, has earned worldwide recognition for his outstanding contributions to the field of statistical physics and his tireless work in the area of human rights.
Lebowitz's research gives understanding to applying statistical concepts to diverse phenomena, such as the weather, materials' properties, the stock market and living systems. His research has contributed to a variety of milestones in equilibrium and non-equilibrium statistical mechanics, including the proof (with Elliot Lieb) of the existence of the thermodynamic limit of Coulomb gases; the Lebowitz inequalities for the ferromagnetic Ising model; and numerous other contributions, ranging from the liquid-gas transition to disordered magnetic systems.
Lebowitz's work in statistical physics has resulted in more than 550 published articles and has earned him international renown with many awards, including the Boltzmann Medal—the prestigious prize awarded to physicists who obtain new results concerning statistical mechanics—and the Max Planck Research Award. He is a member of the National Academy of Science.
As a leader in his field, he has used his position to mentor several generations of workers in statistical physics, and single handedly organized a biannual series of international conferences that have continued for more than 40 years.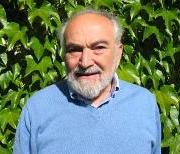 He has also devoted his life to helping people throughout the world who have been imprisoned, persecuted or otherwise deprived of their rights. Born into a Jewish family in Taceva, Czechoslovakia—now Ukraine—in 1930, he was deported to Auschwitz with his family during World War II, where his parents and sister were killed in 1944. Following the war, he immigrated to the United States and studied at Brooklyn College, before coming to SU to study with physics professor Peter Bergmann.
After joining the Rutgers faculty in 1977, he became active supporting dissident scientists in the former Soviet Union, especially Jewish scientists known as "refuseniks" who applied to emigrate to Israel, but were barred from doing so and cut off from the Soviet scientific establishment. For more than three decades, Lebowitz has helped oppressed scientists secure personal freedoms and openly practice their professions. Through his leadership in bodies such as the Committee of Concerned Scientists and the New York Academy of Sciences, he maintained international pressure on the Soviet Union to respect human rights agreements.
For his courageous activities, he was awarded the Heinz Pagels Human Rights of Scientists Award by the New York Academy of Sciences; the Scientific Freedom and Responsibility Award from the American Association for the Advancement of Science; and the American Physical Society's Nicholson Medal for Humanitarian Service.
Lebowitz is also the recipient of the Poincare Prize from the International Association of Mathematical Physics, and the Max Planck medal from the German Physical Society.
He received his master's and Ph.D. degrees from The College of Arts & Sciences.
Patricia Anne Moore
Doctor of Fine Arts
Moore is an internationally renowned gerontologist and designer, serving as a leading authority on consumer lifespan behaviors and requirements.
From 1979-1982, Moore traveled throughout the United States and Canada disguised as women more than 80 years of age. With her body altered to simulate the normal sensory changes associated with aging, she was able to respond to people, products and environments as an elder, while also experiencing the barriers that confront the elderly in everyday life. This bold experiment was the basis for her 1985 book "Disguised: A True Story" (Word Books).
As a designer and president of MooreDesign Associates, LLP, in Phoenix, her broad range of professional experience includes communication design, research, product development and design, environmental design, package design, transportation design, market analysis and product positioning with leading national manufacturing and business clients, including AT&T, Boeing, Canadair, Corning Glass, General Electric, Johnson & Johnson, Kimberly Clark, Kraft General Foods, Marriott and many others. She is a fellow of the Industrial Designers Society of America.
Moore is a frequent international lecturer and media guest, and author of numerous articles. She is releasing two new books, "The Business of Aging" (2013) and "OUCH! Why Bad Design Hurts" (in the works). She is co-author of the American National Standards Committee on Anthropometry, and has served as a member of the board of trustees of the American Physical Therapy Association, the Harrington Arthritis Research Center, the Herberger Center for Design Excellence at Arizona State University, the Advisory Board of CARF [Certifying Association of Rehabilitation Facilities] and The American Occupational Therapy Association Foundation.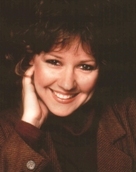 She received the 1996 Community Service Award of the American Rehabilitation Association; the  American Hospital Association's 1996 NOVA Award for the "Family Road" Care Centers, for the promotion of appropriate childcare and parenting; the American Occupational Therapists Association's 2005 Leadership Award; the Professional Recognition Award by the Arizona Design Institute in 1997; was named by ID Magazine as one of the "40 Most Socially Conscious Designers" in the world; and was selected in 2000, by a consortium of news editors and organizations, as one of the 100 Most Important Women in America.
Moore was the 1996 and 1997 Carnegie Mellon University Visiting Design Chair, is currently an adjunct professor of industrial design at Arizona State University and continues to lecture at universities around the world.
She holds undergraduate degrees in industrial and environmental and communication design from the Rochester Institute of Technology; completed advanced studies in biomechanics at New York University's Medical School & Rusk Institute; and earned graduate degrees in psychology and counseling, and in human development (social gerontology) from Columbia University.
Carl Jude Schramm
Doctor of Humane Letters
Schramm is recognized internationally as a leading authority on entrepreneurship, innovation and economic growth. For a decade, he served as president of the Kauffman Foundation, and under his leadership Kauffman became the largest private funder of economic research related to growth and innovation.
Schramm currently serves as a visiting scientist at MIT and is a Bush Fellow at the George W. Bush Institute. He is also a Batten Fellow at the University of Virginia's Darden School of Business, and a member of the Council on Foreign Relations. He advises government leaders worldwide on promoting job growth and economic expansion, and writes and speaks widely, encouraging people everywhere to unleash the power of entrepreneurship.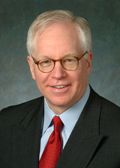 Schramm co-founded the Obama administration's Start Up America initiative, a private-sector alliance intended to dramatically increase the development, prevalence and success of innovative, high-growth U.S. firms. He also chaired the U.S. Department of Commerce Committee on Measuring Innovation during the Bush administration.
In 2010, he published an influential article in Foreign Affairs that opened a new area of economic inquiry—expeditionary economics—which describes an approach to rebuilding economies in the wake of conflict and natural disasters. Subsequently, more than 50 academic papers and government documents have been published in this new field, and expeditionary economics is now a course offering in academic institutions including the United States Military Academy, the Center for Complex Operations at the National Defense University and the Command and General Staff College.
An entrepreneur himself—as well as economist and lawyer—Schramm founded and co-founded several successful companies in the health care, finance and information technology industries, including HCIA, Inc., Patient Choice Health Care and Greenspring Advisors. In 2007, U.S. Secretary of Commerce Carlos Gutierrez tapped Schramm to chair the Department of Commerce's Measuring Innovation in the 21st Century Economic Advisory Committee.
Among his books are "Health Care and Its Costs" (W.W. Norton for the American Assembly, 1987); "The Entrepreneurial Imperative" (Harper Collins, 2006); "Good Capitalism, Bad Capitalism" (Yale, 2007), with the economists William Baumol and Robert Litan, and now in 10 languages; and "Inside Real Innovation" (World Scientific, 2010). "The Entrepreneurial Imperative" and "Good Capitalism, Bad Capitalism" are important blueprints for economic growth. In them, he shows how less-developed nations can accelerate growth through entrepreneurship, while urging the United States itself to reinvigorate its own commitment to small business as the force that made it the world's leading economy. "Better Capitalism" (Yale), which he co-authored with Litan, will be published in summer 2012.
His previous appointments include a professorship at the Johns Hopkins University, a fellowship of the Royal Society of Arts, a New York State Regents Graduate Fellowship and a Robert Wood Johnson Foundation Health Policy Fellowship at the National Academy of Sciences, Institute of Medicine. Schramm holds a doctorate in labor economics and industrial relations from Wisconsin, where he was a Ford Foundation doctoral fellow. He also holds a law degree from Georgetown University. He was the 2005 recipient of the University of Rochester's George Eastman Medal.
Aaron Sorkin '83
Doctor of Fine Arts   
A drama graduate of the College of Visual and Performing Arts (VPA), Sorkin began his early career as a playwright. His stage play, "A Few Good Men," caught the attention of a Hollywood producer, who bought the film rights before the play even premiered. Castle Rock Entertainment then hired Sorkin to adapt to film "A Few Good Men," which went on to become a box office and critical success in 1992.
Sorkin spent the early 1990s writing two other screenplays at Castle Rock, "Malice" and "The American President."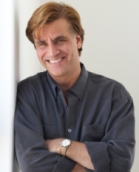 In 1998, Sorkin's television career began when he created the comedy series "Sports Night" for the ABC network. His next TV series, the political drama "The West Wing," debuted on the NBC network and would go on to win more than 20 Emmys, a Golden Globe for Best Television Drama Series, two consecutive Peabody Awards for Broadcast and Cable Excellence, and two Humanitas Prizes and Television Critics Awards.
His 2010 feature film screenplay, "The Social Network," earned him an Academy Award for Best Adapted Screenplay, and the film also garnered two additional Oscars and four Golden Globe Awards, including best picture and best screenplay. Sorkin's latest film, "Moneyball," (2011) also earned him an Academy Award nomination for best adapted screenplay with Steven Zaillian and Stan Chervin.
After more than a decade away from the theater, Sorkin returned to adapt for the stage his screenplay "The Farnsworth Invention" about the inventor of television, which opened on Broadway in December 2007. His most recent theater project, "Houdini," starring Hugh Jackman, will make its Broadway debut in 2013/2014.
An active and dedicated SU alumnus, in March 2006 Sorkin funded and launched the Sorkin in LA Learning Practicum—also known as "Sorkin Week"—which is a weeklong immersion experience for VPA drama and film students to meet with professionals working in all facets of the entertainment industry, including actors, writers, talent agents, directors and producers.
In November 2009, Sorkin helped celebrate the launch of SU's LA Semester program, which draws upon the strength of SU's vast network of accomplished alumni in the entertainment industry to engage students in professional internships, specialized course work and regular interactions with industry leaders.
Sorkin is a member of VPA's Advisory Council, and has received SU's George Arents Pioneer Medal, the highest alumni honor awarded by the University.