University to pilot gap year semester program in London
Each semester, Syracuse University London welcomes hundreds of American students from SU and other universities. This September, they're making room for an additional group: local high school graduates on a "gap year." 
Typically, British students use the year between high school and college to travel, work or volunteer. SU's Gap Year Semester will provide the additional option to earn academic credit and sample the U.S. higher education system. It's a prospect that recently has become quite attractive.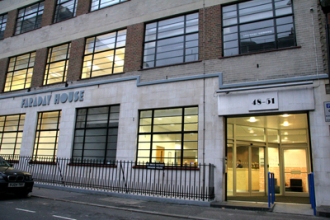 "The educational landscape in the UK has changed in the last five years," says Nancy Rothschild, associate dean of admissions at Syracuse University. "Available spots at British universities have declined, while the cost of tuition and fees has increased significantly. As a result, more students are considering educational opportunities outside of the country." 
Students who enroll in the fall semester program will attend classes at SU London's Faraday House and take required courses in writing and contemporary issues. They'll also choose an elective. Credit earned through the program will be transferable to most U.S. universities, and students can also avail themselves of counseling regarding application and admissions to U.S. universities. 
"We're expanding the notion of what an SU Abroad center can do," says SU London director Meredith Hyde. "It's perfect for UK students wanting to 'try on' a U.S. university experience, as they can sample SU coursework alongside their American counterparts while still living at home. And it's a huge benefit for our American students, who will gain a British perspective on their coursework and culture." 
The Syracuse Gap Year Semester in London begins this fall. 
For more information on the Syracuse Gap Year Semester, visit: http://gapyear.syr.edu.