'Addicted to Plastic' documentary to screen March 6
Plastic is the most ubiquitous material in our lives. So what eventually happens to all of the plastics we use on a daily basis? Find out at the preview of "Addicted to Plastic," a unique point-of-view style film being screened on Tuesday, March 6, at 7 p.m. in Watson Theater in the Menschel Media Center. Admission is free and open to the public.
In this global journey, director Ian Connacher travels to five continents, visiting 12 countries to uncover the prevalence of plastic, the extent of its pollution and innovative solutions to minimizing its waste. Connacher's film is both an entertaining and frightening look into our world's addiction to plastic and the consequences for our ecosystem.
Come enjoy complimentary refreshments and learn what actually happens to all of the plastic waste from our everyday uses. Please bring your own reusable cups, water bottles, plates, utensils, etc., as this is a zero-waste event.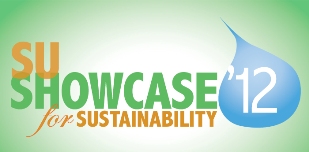 "Addicted to Plastic" is the first of four films to be shown this semester as part of the SU Showcase for Sustainability 2012 documentary series.
SU Showcase, the campuswide sustainability event that highlights students' academic work, will be held on April 18 and 19. This year's Showcase theme is the "green economy" and will feature innovative strategies within the energy, entertainment and plastics sectors.
"Power Surge," a film about technological solutions to the energy crisis, will be the second showing of the series and screened on Tuesday, March 20.
To learn more about the upcoming SU Showcase documentary screenings, visit http://sushowcase.syr.edu/documentary/.