New structure in Academic Affairs leadership aimed at leveraging resources, expertise to advance University's vision
Sedore and Staniec named to senior leadership appointments
Two appointments in Syracuse University's Office of Academic Affairs support a new structure that will enhance the efficiency and effectiveness of academic support units, improve "business processes" across Academic Affairs, drive toward a rich use of data analytics, sharpen the focus on pathways to success for students and enrich the support for interdisciplinary academic programs that play to the University's signature strengths. 
Vice Chancellor and Provost Eric F. Spina has announced that Christopher Sedore, CIO and vice president for information technology, has been named to the newly created position of associate vice chancellor for academic operations. 
Spina also announced the appointment of Andria Costello Staniec, currently associate dean in the L.C. Smith College of Engineering & Computer Science (LCS), as associate provost-designate for academic programs. 
Recently approved by the Board of Trustees, Sedore's appointment is effective immediately. Staniec's appointment will be effective in July 2012, when Sandra N. Hurd, associate provost for academic programs, steps down from that position, which she has held since 2005. While Kal Alston still supports the provost on matters related to faculty success, her appointment as senior vice president for human capital development in October 2011 provided the vice chancellor with the opportunity to create the associate vice chancellor position to enhance cross-unit operational efficiency and improve support for schools/colleges.  
"Chris and Andria are both deeply collaborative leaders who not only are supportive of the University's vision and direction but have contributed to them in significant ways," says Spina. "The restructuring of the Office of Academic Affairs and their assumption of senior leadership positions allows the University to benefit from their skills and experiences in a way that can help SU continue to be successful in the face of challenges inherent in the ever-more-complex higher education environment. Chris and Andria both have the Chancellor's and my respect and trust, and we look forward to working with them in these new roles."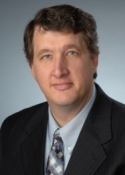 As the associate vice chancellor for academic operations (AVC), Sedore will be the senior leader in Academic Affairs charged with ensuring that the division's central units are both highly effective and efficient, and that the academic schools and colleges and their faculty and students are well served by the Academic Affairs administrative support units.  
The AVC will also support the vice chancellor and provost and his reports with broader academic affairs matters that affect schools and colleges, and will collaborate with cabinet members to ensure that operations are finely tuned to support faculty and students in teaching, learning and discovery. This appointment also enables the vice chancellor to focus on meaningful engagement with the school and college deans and to work even more deeply with the chancellor and her senior leadership team. 
As vice president and CIO since 2008, Sedore has demonstrated extremely strong and innovative operational skills in the development of greater efficiency and effectiveness in his unit that has further enhanced the University's use of information technology to advance research, teaching and operations. A collaborative leader with University administrators, faculty and staff, Sedore's keen ability to make data-driven decisions will be of significant value in providing support and guidance to Academic Affairs support units and their leadership, including Enrollment Management, University College, the Syracuse University Library, Information Technology and Services, and the Office of Institutional Research and Assessment, each of which will be within Sedore's operational portfolio. Vital connections for each unit's leader will be maintained to the vice chancellor and provost and other collaborative partners, such as the associate provost for academic programs in the case of OIRA and the executive vice president for business, finance and administrative services in the case of ITS, where there is a secondary reporting relationship. 
"I look forward to engaging with the deans and many other talented leaders at the University to further the academic mission in support of students," says Sedore. "By optimizing our University's strengths and resources, I believe collaboratively we will adapt to the new challenges in higher education and create new opportunities for the institution."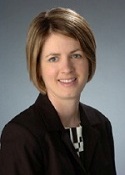 Upon Staniec's appointment as associate provost for academic programs in July 2012, she will be the senior leader in Academic Affairs charged with ensuring the quality and effectiveness of academic programs and the academic success of SU students, including the collaborative development of policies and programs that promote instructional quality, advising effectiveness and student success.  
Other major undertakings of the position of associate provost for academic programs include collaborative engagement with deans and faculty on the development, maintenance and quality of interdisciplinary academic programs that are aligned with institutional strengths, faculty expertise and interest, and demand; and ensuring the continued accreditation of the University and its academic programs, including maintenance of New York state, Middle States and disciplinary accreditation.  The portfolio of the associate provost for academic programs includes the Academic Integrity Office, Office of Disability Services, Project Advance, Tutoring and Study Center and Office of Undergraduate Studies, along with shared leadership for the Office of Learning Communities, Native Student Support Program and the Office of Student-Athlete Support Services. 
Staniec's efforts and skills tie directly to the most important priority for the associate provost—the creation and maintenance of supportive pathways for a diverse SU student body that will lead to graduation and further success, beginning with a robust and meaningful first-year experience and continuing with close support inside and outside of the classroom focused on retention.  As associate dean of LCS since 2010, Staniec has demonstrated a single-minded focus on student success both through the development of structured retention programs and through one-on-one interventions with students.  She has melded her working knowledge of student development with sophisticated data and trend analyses and worked with faculty and staff to quickly improve the retention of LCS students, and these efforts have become one of her scholarly pursuits, along with her scholarship in environmental microbiology.  
"Ensuring all SU students achieve success both inside and outside the classroom is a top priority for the University," Staniec says.  "I'm excited to work with students from all across this campus, whether helping to forge individual pathways for success or creating new interdisciplinary programs to advance the mission of the Office of Academic Affairs."