Veterans
IVMF's Schmeling and Toenniessen to present at fourth annual Veteran Symposium for Higher Education Feb. 21 in Louisville
James Schmeling, managing director, and Raymond Toenniessen, director of operations and development, will present on Syracuse University's Institute for Veterans and Military Families (IVMF) as part of the fourth annual Veteran Symposium for Higher Education Feb. 20-21 in Louisville, Ky.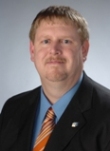 Schmeling and Toenniessen will give their presentation on Feb. 21. They will discuss the founding and establishment of the IVMF, its fellows program and the institute's educational programs on entrepreneurship for veterans, veterans' families, women veterans and National Guard and Reserve members.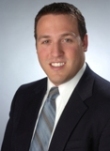 They will share institute and program information to create further awareness of the myriad opportunities available to communities of practice and University-based researchers and administrators to engage with the IVMF to address issues and practices related to veterans and their families, and cite IVMF educational programs as models which may be replicated for other topical/disciplinary areas of expertise in various higher education settings.
The Veteran Symposium for Higher Education is beneficial to higher education staff members, particularly those in the areas of academic advising, admissions, counseling and student health, disability resources, financial aid, residence life, registration and student affairs. Cooperating sponsors include ACPA College Student Educators International, NASPA Student Affairs Administrators in Higher Education, Servicemembers Opportunity Colleges and the University of Louisville.
For more information, visit http://stuaff.org/veterans/index.html.