Entertainment attorney John P. Kellogg '73, G'75 to speak Feb. 28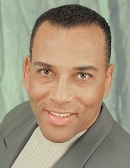 Entertainment attorney John P. Kellogg '73, G '75, assistant chair of the Music Business/Management Department at the Berklee College of Music in Boston, will give a talk on Tuesday, Feb. 28, at 6:45 p.m. in the Lender Auditorium, located on the concourse level of the Martin J. Whitman School of Management. The lecture is part of the Bandier Program's Soyars Leadership Lecture Series in the College of Visual and Performing Arts' (VPA) Rose, Jules R. and Stanford S. Setnor School of Music. It is open to the University community. 
Kellogg earned a bachelor of arts degree in political science from The College of Arts and Sciences and a master of science degree in television and radio from the S.I. Newhouse School of Public Communications. He earned a juris doctor degree from the Case Western Reserve University School of Law and attended the college's Weatherhead School of Management. Licensed to practice in the states of New York and Ohio, he has represented recording artists Levert, the O'Jays, Eddie Levert Sr., LSG, Stat Quo of Shady/Aftermath Records, G-Dep of Bad Boy Records and serves as a member of the management team for the late R&B recording star Gerald Levert, whom he represented throughout his career.  
Kellogg is a past president of the Music and Entertainment Industry Educators Association (MEIEA) and was the first African American elected president of the organization. A former board member of the Black Entertainment and Sports Lawyers Association (BESLA) and a 2005 inductee into the BESLA Hall of Fame, he was named to the 2009 Ebony Magazine Power 150 list of African-American organization leaders.  
Kellogg is a former vocalist with the group Cameo and author of the international best seller "Take Care of Your Music Business: The Legal and Business Aspects You Need to Know to Grow in the Music Industry" (Pjs Pub, 2001) as well as numerous legal articles and editorials. He has been profiled in Billboard, Ebony, Black Issues, Jet and In the Black magazines. He also provides a biweekly radio commentary about the entertainment business on Clear Channel station Power 620 AM, serves as a talent judge on Emmy Award-winning television program "Community Auditions" and frequently reports about current music industry issues on radio, television and other media outlets. 
For more information about the lecture, contact David Rezak, director of the Bandier Program, at (315) 443-3280 or dmrezak@syr.edu.