Nominations sought for Continuum + Arthur Pulos Award for collaborative and interdisciplinary work in design education
The Continuum + Arthur Pulos Award committee is seeking nominations for Syracuse University faculty members whose teaching and research exemplify excellence in collaboration and innovation and who have made a contribution to design education on campus.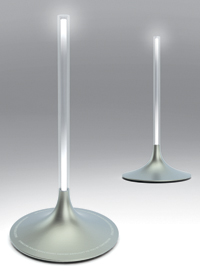 Continuum, a global innovation design consultancy co-founded by Gianfranco Zaccai '70 H'09, its president and chief design officer, established the award to recognize innovation in interdisciplinary design education at SU. The award is named after the late Arthur Pulos, ICSID, FIDSA. Pulos was a globally renowned industrial designer, an early leader of the industrial design profession and a professor and longtime chair of the Department of Design at SU's College of Visual and Performing Arts (VPA). He championed the concept that design should act as a bridge across departments and disciplines within a university and within industry.
The award includes a $10,000 stipend and a Lighthouse Award. Designed by Continuum and inspired by the idea that great educators serve as lighthouses, guiding and influencing their students, the Lighthouse Award features a dynamic light component that is connected to online conversations about the award.
Eligibility and nomination procedures
Current, full-time members of the SU faculty from any school or college are eligible for the Continuum + Arthur Pulos Award. Self-nominations are welcomed. Nomination materials should include a letter outlining a proposal for a new and potentially sustainable collaborative project and detailing contributions the nominee has made to innovation, collaboration and excellence in design education in the past. The nomination should also include at least two letters of support from colleagues and/or students and a current copy of the nominee's curriculum vitae. Previous award winners are not eligible.
Nominations should be sent to Kendall Phillips, associate dean of VPA, 102 Shaffer Art Building or kphillip@syr.edu. The 2012 nomination deadline is April 15. The award will be announced on May 1.
The Pulos Award committee is comprised of the chair of VPA's Department of Design, the VPA associate dean for research and graduate studies, the SU vice president for research, a delegate from Continuum and a student majoring in design.