Whitman team needs your vote for WaterPort in Dell Social Innovation Challenge
WaterPort, a team created by Whitman School of Management seniors Christopher Grant, Victoria Di Napoli, William Crane and Hunt Lau, is competing in the 2012 Dell Social Innovation Challenge. The company's goal is to create a portable and self-sustained rainwater harvesting and filtration system to bring additional potable water to impoverished villages, notably in Africa and India.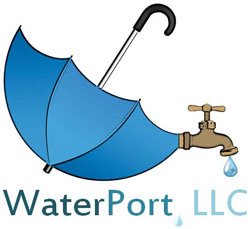 The Dell Social Innovation Challenge identifies and supports promising young social innovators who dedicate themselves to creating innovative solutions for the world's most pressing problems. The challenge provides an opportunity for university students to gain access to startup capital, a network of mentors and advisers, and world-class teaching and training.
"WaterPort is extremely passionate about their goal to enhance the rain water harvesting and purification methods that are currently used in impoverished villages," says team CEO Grant. "We are convinced that there is an efficient and healthy solution to this dilemma, and we are eager to achieve it."
The team is currently working with Syracuse Student Sandbox and the SyracuseCoE to design, build and test its self-sustained filtration system. In addition to help creating its product, WaterPort is working with mentors at the Whitman School of Management to fine-tune its business plan and will be competing in national and local business plan competitions for a chance to earn start-up capital.
"In addition to developing a system that provides clean drinking water to rural villages in underdeveloped counties in a self-sustaining way, there are also potential rural and urban applications in the U.S.," says entrepreneurship professor and faculty mentor John Torrens. "This system works anywhere you need clean water but don't have electric service."
To learn more, visit WaterPort's profile page at http://www.dellchallenge.org/projects/waterport and register to vote for its idea. Every vote will help WaterPort earn an invitation to this prestigious competition, which will help bring recognition to Syracuse University's entrepreneurial community.
Please submit your vote today by following these instructions:
Click here to read about WaterPort; 
Next, click on the top right-hand link to 'REGISTER';
Provide your e-mail and basic information and submit; 
You'll receive an e-mail from Dell with a link; click it to verify;
Revisit the WaterPort page after verification and click 'VOTE FOR.'
The number of votes the team receives from its Dell Social Innovation profile will help the judges decide which project will compete in the final round.