Motivational speaker Jon Vroman, SU alum Sean Haley '10 to keynote February's Student Leadership Conference
The first annual SU Student Leadership Conference on Feb. 25 will feature motivational speaker Jon Vroman as its opening keynote speaker, and SU alumnus and medical student Sean Haley '10 as its closing keynote speaker. The conference will take place from 8:30 a.m.-4:30 p.m. at the Sheraton Syracuse University Hotel & Conference Center and other venues across campus. It is free for students with an SU/ESF ID.
The conference theme is "Spark Your Inspiration" and is geared toward students who may be looking for ways to be more involved on campus. The purpose of this new conference is to introduce SU students to the skills and competencies necessary to be dynamic and effective leaders in a variety of settings on campus, in the community and in organizations. It is being organized by SU students who participate in the Student Leadership Institute, a program coordinated by the Office of Student Activities within the Division of Student Affairs. SU students, faculty and staff, as well as community members, are encouraged to present at the conference (Click here to submit proposals). Final submissions are due by Jan. 23.
Students are required to register for the conference in advance here. Sponsors include the Student Leadership Institute, the Lerner Center for Public Health Promotion and Crouse Hospital.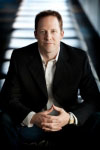 For more than two decades now, Vroman has been sought after by colleges and corporations throughout the United States, Europe and Canada for his ability to inspire, instruct and encourage students to "live life in the front row." His expertise is requested when campus leaders need informational and inspirational messages on leadership strategies, communication skills, personal development and social responsibility.
Most impressive is Vroman's desire to serve others. In 2005, he founded the charitable organization Front Row Foundation, which provides children and adults with life-threatening illnesses the opportunity to see the concert, sporting event or live performance of their dreams from the front row.

Haley graduated magna cum laude from SU in May 2010 with a bachelor's of science in biology and a minor in mathematics. He is now in his second year of a dual-degree program at SUNY Upstate Medical University and SU, pursuing a doctorate of medicine and a master's in public health.
While at SU, Haley was actively involved in campus life as the director of University 100, founder and director of Fellowship of Christian Athletes, vice president of the Syracuse University Club Golf team, and a member of the 2009 Homecoming Court. Additionally, he volunteered throughout the community as a mentor and tutor, and also as a Young Life leader.
In his senior year, after spending the summer working at Columbia Presbyterian Children's Hospital and then travelling to rural El Salvador, Haley began to develop a passion for under-represented and under-served populations. After finding his niche in Syracuse, Haley began working with Nicole Watts on a plan to serve the resettled refugee population in Syracuse. Through this partnership, Hopeprint was born. Haley now serves as the vice chairman on the board of directors for Hopeprint, which seeks to empower refugees after they have been resettled in Syracuse, through English classes, life coaches, job training, college prep courses, nutrition programs and social advocacy.
Haley additionally serves as the head coordinator for SUNY Upstate's Refugee Intake Clinic, is a member of the Refugee Health Task Force of Onondaga County, SUNY Upstate Medical University's Presidential Ambassador for Public Health and Preventive Medicine and as a student service-learning leader for SUNY Upstate's Center for Civic Engagement.
For more information on the conference, go to http://syr.edu/currentstudents. For questions, please contact Kerry Foxx at kwfoxx@syr.edu or 443-2718.