SU students host first annual student leadership conference in Feb. 2012
Syracuse University students who participate in the Student Leadership Institute (SLI) are planning and hosting the first annual SU Student Leadership Conference on Saturday, Feb. 25, 2012. It will take place from 8:30 a.m.-4:30 p.m. at the Sheraton Syracuse University Hotel & Conference Center and other venues across campus. The purpose of this new conference is to introduce SU students to the skills and competencies necessary to be dynamic and effective leaders in a variety of settings on campus, in the community and in organizations.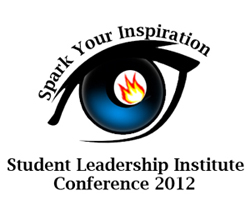 "All of us on the institute's planning team are really excited about shifting and expanding SLI to include the development of this conference," says Kerry Foxx, associate director for the Office of Student Activities. "It is inspiring to watch these 35 or so students from diverse backgrounds collaborating, talking across differences and managing conflict in order to create and implement a successful conference learning experience for their peers."
With guidance from staff advisers, the students are fully responsible for the execution of the conference. They have been organized into four committees: logistics and administration, program development, hospitality, and marketing and public relations.
"This semester our main initiative was to create a template for the conference that each of the committees could work from," says Erin Carhart, sophomore women's and gender studies major and LGBT minor, and logistics and administration committee chair. "We just launched the online registration form and one of our main goals in creating the form was to establish an inclusive environment for all people."
The conference theme is "Spark Your Inspiration" and is geared toward students who may be looking for ways to be more involved on campus. The conference is free for students with an SU/ESF ID and lunch will be provided. Students are required to register in advance at https://orgsync.com/10755/forms/show/41800. The conference is co-sponsored by the Lerner Center for Public Health Promotion.
SU students, faculty and staff, as well as community members, are encouraged to submit proposals to present at the conference. Early submissions are due Dec. 16. Final submissions are due by Jan. 23, 2012.
The conference will consist of the following four tracks:
Professionalism and Networking
Diversity
Health and Wellness
Community
"As a group, we felt that it was important to create four tracks to help presenters convey the message that leadership can encompass many content areas," says Sydney Lampe, sophomore broadcast and digital journalism major, and program development committee chair.
Students who are serving on the marketing and PR committee for the conference have recently launched a website, Facebook page and Twitter account; are hanging posters and placing Save the Date postcards across campus; and are looking to inform students of the conference through a grassroots effort, once students return after the semester break. Their goal is for 500 students to attend the conference.
"By utilizing social media, we're able to take our marketing campaign to the next level over the break by continuing to build buzz about the conference," says Justin Dorsen, sophomore public relations major and marketing/PR committee chair. "This is especially important since the event is about a month away from when students return from break." The Facebook page is at http://www.facebook.com/events/221654161233530. Follow on Twitter at https://twitter.com/#!/SLI2012.
For questions regarding the 2012 SU Student Leadership Conference, "Spark Your Inspiration," contact Foxx at kwfoxx@syr.edu or 443-2718.
The Student Leadership Institute (SLI) is coordinated by the Office of Student Activities within the Division of Student Affairs. Its mission is to develop students to inspire others to act. SLI participants are typically sophomores and juniors with a diversity of leadership experiences who seek to develop the tools (inter- and intra-personal, cognitive, practical and humanitarian) to take an organization, program or initiative to the next level.