Arts & Culture
Discounted tickets available to Syracuse theater and opera through Pulse holiday special
Give the gift of arts of culture this holiday season, or enjoy your own inexpensive night at the theater. While tickets last, the Pulse Performing Arts Series is offering discounted tickets as part of a holiday promotion for SU students, faculty and staff to shows by Syracuse Opera, Syracuse Stage and Syracuse University's Department of Drama. Tickets are $3 for SU students with ID and $8 for faculty or staff. Prices normally start at $10 for students and $28 for adults.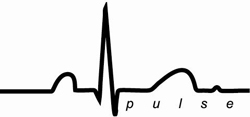 Senior Nick Deyo took advantage of the sale last year as part of his holiday shopping and encourages students to do the same.
"By offering discounted tickets to world-class shows, performances and lectures, the Pulse Performing Arts Series provides students with an easily accessible and inexpensive way to experience culturally enriching and entertaining performance opportunities," says Deyo.
The Pulse Performing Arts Series is coordinated by the Office of Student Activities within the Division of Student Affairs. It provides SU undergraduates and, in turn, the Central New York community, with out-of-classroom opportunities to attend and participate in programs, performances, exhibitions and events in the performing and visual arts. Pulse is a model program, recognized for quality, diversity, innovation and collaboration. It celebrates and expands the cultural climate of Syracuse University, while seeking to raise the caliber of cultural programming and increasing the number of participating students. Pulse programs the best offerings of local arts organizations with performances of internationally renowned visiting artists.
Discounted tickets are available for purchase for the following shows:
Syracuse Opera: "Carmina Burana" (Feb. 10 and 12, 2012)
Syracuse Opera: "Madama Butterfly" (April 20 and 22)
Syracuse Stage: "Caroline or Change" (Feb. 1, 2, 4, 12, 15 and 18)
Syracuse Stage: "Red" (March 7, 20, 21 and 24)
Syracuse Stage: "The Brothers Size" (April 18, 25 and 26, and May 1)
SU Drama: "The Lower Depths" (Feb. 29)
SU Drama: "Quilters" (April 4 and 5)
SU Drama: "As You Like It" (April 28 and 29)
To inquire about the availability of shows and to purchase tickets, call the Schine Box Office at 315-443-4517. Tickets are selling fast. Locations of individual shows vary.