VPA students contribute to international cultural diplomacy program co-sponsored by U.S. Department of State
This semester, 13 students from Syracuse University's College of Visual and Performing Arts (VPA) are serving as research assistants to professional visual artists preparing for residencies abroad. Student participation is facilitated through this fall's Arts and Cultural Diplomacy course taught by Joanna Spitzner, VPA professor and chair of the Department of Foundation, and Jan Cohen-Cruz, Imagining America director and University professor. The course partners with smARTpowerSM, a program administered by the Bronx Museum of the Arts and funded by the U.S. Department of State's Bureau of Educational and Cultural Affairs, which is sending 15 U.S. artists abroad to work with local artists and young people around the world to create community-based art projects.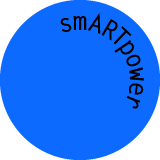 "This is a terrific opportunity for our students to experience the international dimension of SU's vision, Scholarship in Action," says Cohen-Cruz, who is also the project evaluator for smARTpower. "These are artists of exceptional quality and creativity who want to apply their art to processes around the world that bring more people into expressive culture, and to exchange ideas around challenges they face in their regions." 
Each SU student is partnered with one or two smARTpower artists and is researching a diversity of topics that illuminate the range of research that underlies international artistic residencies. For example, Sarah Whitehouse, a junior sculpture major, is helping artist Xaviera Simmons prepare for a residency in Sri Lanka by procuring a language teacher for Simmons through the embassy, and by investigating Sri Lankan cookbooks, historical and contemporary artwork and even the best place to surf. Ali Martini, a junior communications design major, is examining the construction of kites in different cultures for artist Miguel Luciano, who will be creating kites with young people in a refugee camp in Kenya. Katie Walsh, a sophomore communications design major assisting Duke Riley for a trip to China, is collecting information about a myth underlying the Chinese zodiac that involves artists racing in boats, and is finding places in Shanghai to rent animals and boats for Riley's re-enactment of the myth during his smARTpower residency. 
The 15 smARTpower artists include both emerging and established artists who work in a variety of media, from site-specific happenings to portable art installations. They were chosen from close to 1,000 individuals who applied from nearly all 50 states and U.S. territories, based on selection criteria that included the strength of the artist's work and his or her proven communitment to community-based art-making. 
In addition to conducting research for the artists, the students are also researching about the artists they are assisting. For example, artist Chris "Daze" Ellis asked Jacob Crook, a graduate student in printmaking, to gather images of Ecuadorian plant life, birds and insects for the mural he will create with local participants in Ecuador. Having become familiar with the artist's body of work, the student was excited to realize that the artist is expanding his palette through the smARTpower program. 
Such an activity strengthens the students' research skills and broadens their experiences. Janny Crotty, a graduate student in documentary film and history, took on the most time-intensive research by assisting sound-artist Kabir Carter, who has the first smARTpower residency in Istanbul this month. Crotty identified Turkish specialists to collaborate with Carter in workshops on oral history, radio documentaries and acoustics. She notes, "We have to be involved critically and be selective so we're not sending everything or nothing, but rather choosing carefully and annotating each 'find' so the artist can decide whether or not to pursue it." Evan Bujold, a graduate student in computer art, describes artist and deejay Art Jones sending him on "a treasure hunt" for Pakistani music from the '60s, exposing him to a world of sounds he did not know existed. 
The research is also expanding students' sense of what constitutes contemporary art, and is demonstrating how artists methodologically approach their art-marking. Sam Raut, a graduate student in computer art researching for artists Rachel Shachar and Seth Augustine's residency in Venezuela, is impressed with Shachar's expertise in puppet-making and costume construction, and Augustine's ease moving among disciplines and media including sculpture, photography, collages and installations. Jenna Lonczak, a sophomore in communications design assisting MacArthur-winning artist Pepón Osorio, is intrigued that Osorio will use in Nepal a format for community-based arts that includes gathering stories from local people, making art to represent those stories and touring the art so different communities can learn the stories. 
"The framework of the smARTpower program has introduced the class to a whole world of art that is as much about a process open to broad participation as it is about supporting ongoing creativity," says Cohen-Cruz. "Professor Spitzner and I are gratified to see arts students expanding their sense of what artists are doing in the world today, while directly contributing to a real-life cultural diplomacy effort."