SU's Orange Orators Toastmasters Club earns highest award for second straight year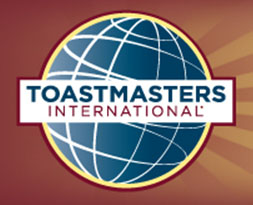 Orange Orators, the Syracuse University-sponsored Toastmasters International Club, has once again earned the President's Distinguished Award, Toastmasters International's highest honor. This honor is earned based on a set of 10 criteria, and is achieved by fewer than 15 percent of Toastmasters clubs worldwide.
The 2010-11 year was a remarkable one for the Orange Orators. In addition to winning the President's Distinguished Award, the club was also honored with the Smedley Award for successful member recruitment, and member Charulata Chawan placed second at the District 65 Humorous Speech Contest in Rochester, N.Y.
Last year's president, Carolynn Rayome, noted the strength of the four-year-old club, which has seen a growth in membership, increase in individual accomplishment and a larger involvement by the membership in area, division and district events.
The mission of a Toastmasters club is to provide a mutually supportive and positive learning environment in which every individual member has the opportunity to develop oral communication and leadership skills, which in turn fosters self-confidence and personal growth. Orange Orators is committed to helping individuals become better speakers and leaders in a fun and supportive environment.
Orange Orators meets at Bird Library on the Syracuse University campus on Tuesdays from noon-1 p.m. Membership is open to SU faculty, staff and students, as well as to the public. For more information, contact the president, Gerri C. McCarthy, at gcmccart@syr.edu or visit www.orangeorators.org.