Open Enrollment 2011 begins Nov. 7
Open Enrollment 2011 begins Nov. 7 and continues through Nov. 18. This is the only time of the year when faculty, staff, GAs/fellows and part-time instructors who are eligible for benefits may elect or change their coverage, unless they undergo a qualifying life event.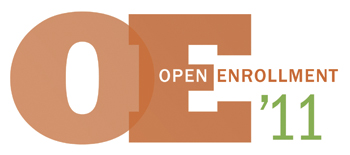 Unlike last year, employees who wish to retain last year's benefit elections do not need to confirm their benefits coverage proactively, with the exception of employees retaining a Flexible Spending Account (FSA), for which contributions must be elected each year.
Nevertheless, all employees are encouraged to review their benefits elections during this time and consider making any appropriate or desired changes. The new benefits plan takes effect Jan. 1, 2012.
Human Resources will be issuing a series of communications highlighting the benefits options available during Open Enrollment, and will provide opportunities for employees to meet with HR staff to learn more about benefit plan changes for 2012.