Klamm named assistant director of digital and social media at Syracuse University
Dan Klamm has joined Syracuse University's Division of Advancement and External Affairs (AEA) as assistant director of digital and social media.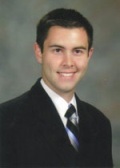 In this position, Klamm will be in charge of leading SU's talented student social media team, as well implementing and supporting many of the broader strategic digital and social media initiatives put forth by Syracuse University.
As a 2008 alumnus of Syracuse University, Klamm has most recently worked for his alma mater at the Career Services Department, where he led the marketing efforts and successfully re-branded the department's digital presence, while building awareness of Career Services among SU students and alumni, as well as employers. 
Klamm has written for both Mashable and the Post-Standard on professional uses of social media, as well as presented various workshops in the Syracuse community on the subject.