Arts & Culture
Hendricks Chapel to host informance by Pakistani qawwali ensemble Oct. 10
Syracuse University's Hendricks Chapel will present "Caravanaserai: Music from Pakistan," an informance by Qawal Najmuddin Saifuddin & Brothers on Monday, Oct. 10, at 4 p.m. in Hendricks Chapel. The informance—dialogue coupled with a sampling of music by one of Pakistan's esteemed qawwali ensembles—is free and open to the public.
Carol M. Babiracki, associate professor of music history and culture in The College of Arts and Sciences, will moderate a discussion that explores the intersections of music, culture and religion.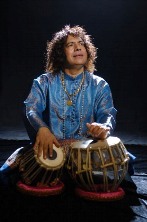 The event is part of "Caravanserai: A Place Where Cultures Meet," an extended residency hosted by ARTSwego at the State University of New York College at Oswego. The cultural exchange program was launched in July at five sites nationwide by Arts Midwest, on behalf of U.S. regional arts organizations. It is supported by the Doris Duke Foundation for Islamic Art.
The program is also linked to President Barack Obama's Interfaith and Community Service Campus Challenge, in which both SU and SUNY Oswego are participating.
"Syracuse University is honored to partner with SUNY Oswego and WRVO in bringing this musical experience to campus," says Tiffany Steinwert, dean of Hendricks Chapel. "The informance offers an exciting opportunity to explore both the cultures of Pakistan and the religious tradition of Sufism. It is the place where art and spirituality meet."
Qawal Najmuddin Saifuddin & Brothers is one of Pakistan's most esteemed qawwali ensembles. The sons of Ustad Qawal Bahauddin Khansahab, the legendary maestro of the Khusrou tradition of qawwali singing, the ensemble members are direct descendants of the first qawwali choirs dating back to the 13th century. The Karachi-based ensemble is now the torch bearer of more than 700 years of the mystical Sufi devotional singing tradition, and is sharing this musical experience with American audiences for the first time this fall.
Also performing will be Ustad Tari Khan and Ensemble. Khan, a U.S.-based Pakistani percussionist, will share his unique mastery of the tabla drums. The tabla drums are a set of hand drums that have different sizes and sounds. Tabla drum masters train for a lifetime so that the rapid rhythmic tapping of their fingers can produce a transcendent sound known as absolute "sur" (pitch) and "ras" (essence). Khan's ensemble will guide the audience on a musical journey of the different percussive styles and rhythms of Sufi musical culture and explore the diversity of drumming traditions from countries across the globe.
For more information, contact Hendricks Chapel at 443-2901.