Campus & Community
Burton Blatt Institute and Atlanta-area school host disability mentoring day and career expo
'I Have a Dream: Creating Your Life Portfolio' pilot program encourages children with and without disabilities to dream and plan for their futures
The Southeast ADA Center—operated in Atlanta by the Burton Blatt Institute (BBI) at Syracuse University—Nesbit Elementary School, the Nesbit Elementary PTA and several other Atlanta disability, education and community organizations have joined forces to host a disability mentoring day and career expo on Oct. 12, from 10 a.m. – 2:30 p.m. at Nesbit Elementary School in the Atlanta area.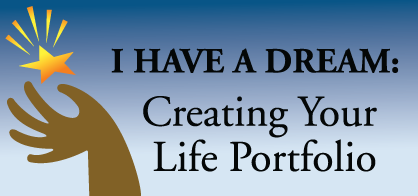 Launched by BBI staff members who operate the Atlanta-based Southeast ADA Center, the "I Have a Dream: Creating Your Life Portfolio" program is a pilot project created to celebrate October's National Disability Employment Awareness Month and to break down barriers and introduce students with and without disabilities to individuals with disabilities from the Atlanta community who have achieved their dreams personally and professionally. 
Students will join in a general kick-off assembly, participate in smaller group mentoring sessions with successful adults with disabilities from the community and take part in music and art programs designed to encourage children to dare to dream about their futures. Nesbit Elementary School Principal Clayborn Knight will be joined by two students (one with a disability and one without a disability) in a Principal for a Day job shadowing opportunity, where the children will learn what it takes to be an elementary school principal and all that goes in to balancing the needs of students, parents, families and staff. 
In addition to BBI's Atlanta office/the Southeast ADA Center, Nesbit Elementary School and the Nesbit Elementary School Parent Teacher Association, additional partners include the Disability Resource Group and ABEL2. Several adults with disabilities from Gwinnett County, Ga. and throughout the Atlanta-metro area have volunteered their time to mentor the students. Local businesses, including UPS, have provided volunteers to take part in this community initiative. 
"Learning that disability is a characteristic like brown eyes or blonde hair and not a definition of who you are is an important lesson at any age," said Pamela Williamson, project director of the Southeast ADA Center. "The Southeast ADA Center, under the Burton Blatt Institute's leadership, is honored to join with Nesbit Elementary School, Gwinnett County Public Schools and local community organizations to host this event that is dedicated to fostering a better understanding of disability and inspiring all children that anything is possible for their futures." 
To learn more, visit the "I Have a Dream: Creating Your Life Portfolio" website at dreams4mylife.org.  
The Southeast ADA Center answers questions, provides training and materials about the Americans with Disabilities Act (ADA). The Center serves an eight-state geographic region: Alabama, Florida, Georgia, Kentucky, Mississippi, North Carolina, South Carolina and Tennessee. As part of the ADA National Network sponsored by grants from the U.S. Department of Education's National Institute on Disability and Rehabilitation Research (NIDRR), the Southeast ADA Center is one of 10 regional centers offering training and technical assistance to promote voluntary compliance with the ADA, including information about the rights of people with disabilities and the responsibilities of businesses as well as state and local governments to provide equal opportunity to participate. The Southeast ADA Center is a grant project of BBI.
BBI reaches around the globe to advance the civic, economic, and social participation of people with disabilities. Launched in 2005 at SU College of Law, BBI builds on the legacy of Burton Blatt, former dean of SU's School of Education and a pioneering disability rights scholar, to better the lives of people with disabilities. BBI engages in projects on civil and human rights, inclusive entrepreneurship, employment, and economic empowerment. With a staff of more than 50, BBI has offices in Syracuse, Washington, D.C. and Atlanta.