Arents Awards honor four distinguished alumni Nov. 12 as part of Orange Central
Four distinguished Syracuse University alumni representing excellence in the areas of law, sustainability innovation, social and environmental activism, and public service will be honored with George Arents Awards during the University's 2011 Orange Central celebration.
At the Arents Award luncheon on Saturday, Nov. 12, at 12:30 p.m. in Goldstein Auditorium of the Hildegarde and J. Myer Schine Student Center, the following individuals will receive Arents Awards for their outstanding personal and professional accomplishments: the Hon. Joanne F. Alper '72, S. Richard Fedrizzi G'87, Oren R. Lyons '58, H'93 and Sean C. O'Keefe G'78.  All have made the kind of impact on their professions—and on society as a whole—that truly defines leadership.
Named for George Arents, a successful manufacturer who served on the SU Board of Trustees from 1930 until his death in 1960, Arents Awards are the University's highest alumni honor. They are presented annually to alumni who have made outstanding contributions to their chosen fields. The awards highlight the depth and breadth of alumni and their initiative in making a difference in their communities, across the nation and around the world.
Reservations are required for the Arents Award Luncheon. For full information, visit http://orangecentral.syr.edu, contact the Office of Alumni Relations at 1-800-SUALUMS (782-5867), or email orangecentral@syr.edu.
SU alumnus Jeff Glor '97, anchor of CBS News' "The Early Show" will be master of ceremonies for the event. Glor is serving as co-chair of Orange Central 2011.
The Honorable Joanne F. Alper '72
George Arents Award for Excellence in Law
Alper, distinguished SU alumna, trustee and sitting judge, is circuit court judge of the 17th Judicial Circuit in Virginia, a position she has held since 1998.  
A magna cum laude, Phi Beta Kappa graduate of The College of Arts and Sciences, Alper began her legal career as an associate, rising through the ranks to become a partner with Cohen, Gettings, Alper & Dunham. She was a juvenile and domestic relations district judge and chief judge before being appointed to the circuit judgeship.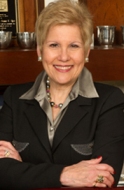 She was a founding member and is current chair of the Arlington Bar Foundation, which honored her with the 2010 William L. Winston Award in recognition of her longstanding public service.
A member of Syracuse University's Board of Trustees since 2006, she is currently vice chair and received the Dritz Trustee Award as the outstanding member of the board in 2010. She serves on the Syracuse University College of Law's Board of Advisors and she and her husband, Paul, have established the Paul E. and Hon. Joanne F. Alper '72 Judiciary Studies Professorship at the College of Law, and have endowed the Muriel S. Alper Award for SU Abroad. Alper was a member of the SU Alumni Association Board from 1995-2005, serving as president from 2004-05.
Alper was also instrumental in the creation of the Institute for the Study of the Judiciary, Politics, and the Media (IJPM) in 2006 as a first-of-its-kind academic institute devoted to the interdisciplinary study of issues at the intersection of law, politics and the media.
She earned a juris doctor degree with honors from George Washington University Law School.
S. Richard Fedrizzi G'87
George Arents Award for Excellence in Sustainability Innovation
Fedrizzi, founding chair of the U.S. Green Building Council (USGBC) in 1993, was appointed president and CEO of the rapidly growing organization in April 2004.
Under his leadership, more than 100,000 residential and commercial buildings and communities in 129 countries are participating in USGBC's market-leading LEED (Leadership in Energy and Environmental Design) green building program, and more than 170,000 individuals hold LEED Professional Credentials.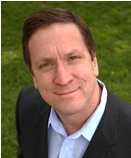 Of its many programs, the Center for Green Schools at USGBC is Fedrizzi's passion, with its goal of every child being in a green school within this generation. USGBC's international outreach has also been part of Fedrizzi's vision. Working closely with the mnister of construction in China, he's assisted that country's green building efforts and the establishment of its own green building council. He helped establish the World Green Building Council in 1999 and served as its chairman from 1999-2004.
Fedrizzi became USGBC president and CEO after a distinguished 25-year career at United Technologies.
He is an advisory board member with the Center for Health and the Global Environment at Harvard Medical School, and frequently engages the U.S. Conference of Mayors, White House and Capitol Hill staff, and others in promoting green building through public policy at the local, state and federal levels. In 2009, Fedrizzi and USGBC were recognized as visionaries in sustainability by the National Building Museum, receiving the prestigious Honor Award.
He received a bachelor's degree from Le Moyne College, and an M.B.A. from SU's Martin J. Whitman School of Management. In October 2011, Fedrizzi personally participated in both the presentation of the LEED Platinum certification to the Syracuse Center of Excellence, and the LEED Gold certification ceremony for SU's Ernie Davis Hall.
Oren R. Lyons '58, H'93
George Arents Award for Excellence in Social and Environmental Activism

Lyons, professor emeritus of American studies and SUNY distinguished service professor at the SUNY University at Buffalo, is the publisher of the national Native American publication Daybreak magazine and co-editor of "Exiled in the Land of the Free" (Clear Light Pub., 1998).
Lyons is the faithkeeper of the Turtle Clan, Onondaga Council of Chiefs of the Haudenosaunee, responsible for maintaining the customs and traditions of the people and representing their interests in the world community. He is also chairman of the board of Honoring Nations at Harvard University, and of Plantagon, which has received world recognition in greenhouse innovation.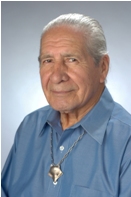 Among Lyons' many honors are the Ellis Island Congressional Medal of Honor, the National Audubon Award, the First Annual Earth Day International Award of the United Nations and the Elder and Wiser Award of the Rosa Parks Institute for Human Rights.
A star student-athlete in lacrosse while at SU, Lyons won the University's Laurie Cox Award and the Orange Key Award in 1957, and received the SU Letterman of Distinction Award in 1989. He was inducted into the Syracuse University Sports Hall of Fame and the National Lacrosse Hall of Fame. Lyons is a founding member of the Onondaga Athletic Club and chairman of the Iroquois Nationals.
In addition to his bachelor's degree in fine arts, SU presented Lyons with an honorary doctor of laws degree in 1993, during which time he also delivered the Syracuse University Commencement address. A campus residence hall, Lyons Hall, is named in his honor.
Sean C. O'Keefe G'78
George Arents Award for Excellence in Public Service

On four separate occasions, O'Keefe has served as a presidential appointee, including serving as the 10th administrator of NASA.
Today, O'Keefe is CEO of EADS North America, where he directs EADS activities in the United States, develops strategic partnerships with U.S. companies, and enhances the participation of EADS in the U.S. marketplace—including the development, growth and management of large-scale defense acquisition programs. He assumed the responsibilities as EADS North America's chief executive officer in 2009, was elected to the company's board of directors, and will assume the chairmanship in January 2012. EADS is the parent company of such international aerospace, defense and space brands as Airbus, Eurocopter, Astrium and Cassidian.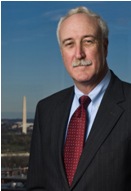 Prior to joining EADS, O'Keefe served as a company officer and vice president of General Electric in the technology infrastructure sector, leading the Washington operations of the GE Aviation business. From 2005-2008, he served as chancellor of the Louisiana State University in Baton Rouge, La.
Appointed the 69th Secretary of the Navy in July 1992 by President George H. W. Bush, O'Keefe previously served as comptroller and chief financial officer of the Department of Defense from 1989. Before serving in this capacity, he served on the United States Senate Committee on Appropriations staff for eight years and was staff director of the Defense Appropriations Subcommittee.
In 1993, President George Bush presented O'Keefe with the Distinguished Public Service Award. He was also the recipient of the Department of the Navy's Public Service Award in December 2000, and has been awarded five honorary doctorate degrees from several prestigious educational institutions.
O'Keefe earned a bachelor's degree from Loyola University in New Orleans and his M.P.A. from the Maxwell School of Citizenship and Public Affairs. From 1996-2001, O'Keefe was the Maxwell School's Louis A. Bantle Professor of Business and Government Policy. He was also the 1999 faculty recipient of the Syracuse University Chancellor's Award for Public Service.
Orange Central 2011
Orange Central 2011 takes place Nov. 10-13 on the SU campus and includes reunions, special events and Homecoming, all rolled into one exciting weekend. For more information on Orange Central and an up-to-the-minute schedule of events and activities, visit http://orangecentral.syr.edu. For questions, contact the Office of Alumni Relations at 1-800-SUALUMS (782-5867) or e-mail orangecentral@syr.edu.