Arts & Culture
Th3 events slated for Thursday, Sept. 15
Th3 (The Third Thursday: Syracuse's Citywide Art Opening) has announced the start of the 2011-12 season of bringing cultural and visual arts events and attractions to the Syracuse and greater Central New York communities. Th3 is a consortium of Syracuse arts venues that coordinate free monthly visual arts events from 5-8 p.m. on the third Thursday of every month.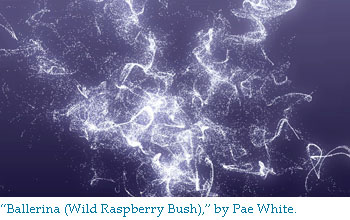 Th3 members have collaborated on a number of new ventures over the past few months and are excited to showcase a new brochure, which lists each venue and its contact information, as well as dates for each Th3 night.  The brochure will soon be available at Th3 locations, and several points throughout the community. Th3 has also designed a new website (http://www.th3syracuse.com) and increased its presence on social media outlets such as Facebook.  
Th3 has added a new venue to the Th3 partners, the Petit Branch Library located at Victoria Place in Syracuse. Petit Branch library features special exhibitions of local artists.
For a full list of participating venues, visit http://www.th3syracuse.com.
Venues that will have special events during this month's Th3 include:
ArtRage – The Norton Putter Gallery
505 Hawley Ave.
Exhibition on view: "The Machine: The Art of Favianna Rodriguez."
Artist talk and book signing: "Remnants of a Secret War" by photojournalist Mike Greenlar, 6-8 p.m.. Greenlar made 10 trips to Laos between 2000 and 2009 to document the lives of the Hmong, who continue to farm land rife with unexploded cluster bombs and other munitions. The United States' covert bombing campaign from 1964-1973 gave Laos the distinction of being the most bombed country in the history of warfare. Free to the public.
Everson Museum of Art
401 Harrison St.
Artist Open: Lee Whitted; 6-8 p.m. Jazz pianist Whitted will perform the timeless melodies of the Great American Songbook. Guests will enjoy songs from "the golden age of songwriting" (1920-1960) by Cole Porter, Irving Berlin, George Gershwin and others. Whitted will also share stories about the songwriters, including their compositions and inspirations. A presentation of paintings from the Everson's permanent collection, which were created during "the golden age of song writing," will accompany Whitted's performance.
The Link Gallery @ The Warehouse/ PAL Project
350 West Fayette St.
Exhibition on view: PAL Project Summer Works. Gallery Reception: 6-8 p.m.
Red House Arts Center
201 South West St.
"Self-Expressed," an exhibition by Central New York artist Mary Fragapane. Fragapane is best known for her enigmatic female figures that seek to capture the intangibles of joy, passion and the beauty of the human spirit. Working in an expressive style on un-gessoed canvas, she uses a layering process incorporating acrylic paints, chalk and oil pastels, pencil and water. There will be a gallery reception from 5-8 p.m. with an artist talk at 7 p.m.
Urban Video Project
820 E. Genesee St. (Syracuse Stage) and 401 Harrison St. (Everson Museum).
 
At the Everson Museum UVP–two videos by renowned artist Pae White: "Dying Oak/Elephant" (2009), and "Ballerina (Wild Raspberry Bush)" (2009). White lecture at the Everson Museum at 7 p.m. The lecture is free and open to the public. At the Syracuse Stage UVP–Nathaniel Sullivan: "On the Way to the Theatre, We Egged a Trans-Am," text-based LED animation on facade of Syracuse Stage. The screening hours for UVP are Thursday-Sunday from dusk to 11 p.m. at the Everson and all week from dusk to midnight at the Syracuse Stage site.
The Warehouse Gallery
350 W. Fayette St.
"Colorfornia: New Forms in West Coast Street Art: Apex, Chor Boogie and Jet Martinez." Public Reception: 5-8 p.m. with an artist's lecture at 7 p.m. in the Warehouse Auditorium.
Westcott Community Art Gallery
826 Euclid Ave.
Live kora performance by James Secor, 6 p.m. While Senegal introduced Secor to the kora (a traditional West African instrument), both the music and the paintings on exhibit were created during his time in the small French Village of Tournus.
XL Projects
307-313 South Clinton St.
Exhibition opening reception for "Drawn to Paint: The Art of Jerome Witkin," 5-7 p.m. A retrospective exhibition featuring 70 works of art examining a crucial aspect of the artist's career. The artist and curator will be in attendance.