Media, Law & Policy
Newhouse student PR firm offers new service for budding entrepreneurs
Hill Communications, a student-run public relations firm based in Syracuse University's S.I. Newhouse School of Public Communications, is offering a new service called SPRINT, designed to support budding entrepreneurs.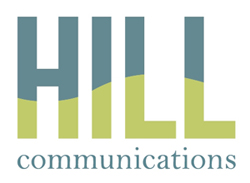 SPRINT—which stands for Start, Prioritize, Research, Identify, Navigate and Transmit—is an exclusive consulting service for student businesses and organizations. Hill Communications created the service after being approached by young entrepreneurs who needed advice on how to effectively communicate their business goals, but didn't have the budget to work with the firm's higher fee-based options.
"Over the past few years, we've been working more and more with student startup organizations on campus," says Bob Kucharavy, Newhouse professor of practice in public relations and faculty adviser to the firm. "These entrepreneurs are looking to create a communications strategy and understand the PR opportunities for their businesses, and that's where SPRINT comes in."
Hill Communications is one of 20 student-run public relations firms nationally affiliated with the Public Relations Student Society of America (PRSSA), and part of the William P. Ehling PRSSA chapter at SU. For more than 10 years, the firm has drawn on student talent to provide individualized communications services for clients.
For more information, contact Hill Communications at clientservices@hill-communications.org or see http://www.hill-communications.org. You can follow Hill Communications on Twitter at @HillCommPR.