Campus & Community
Three open houses at Near West Side businesses are free to the public Sept 17
Three businesses on the Near West Side will hold open houses on Saturday, Sept. 17, from 1-5 p.m. The businesses—the Spa at 500, StudioDOG Productions and Szozda Gallery—are members of the Near West Side Initiative Business Association. The open houses are free and reservations are not required.
At the Spa at 500, visitors can relax in a friendly atmosphere while receiving makeovers and chair massages throughout the afternoon. A free yoga class will also be held at 4 p.m. The Spa at 500 is located at 500 W. Onondaga St. For information, contact the Spa at 500 at 475-9164 or http://www.TheSPAAT500.com or massage@dreamscape.com.
Visitors can be a rock or country star for a day at StudioDOG Productions, where they can learn and practice the art of recording at this high-tech recording studio in the heart of the Near West Side. StudioDOG Productions is located at 521 Tully St. For information, contact StudioDOG Productions at 679-8191 or Isaac@studiodogpro.com.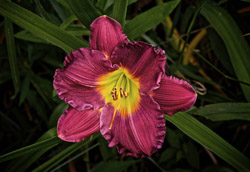 Become an art enthusiast instantly with a free tour of local artists' works by Caroline Szozda-McGowan, the owner. Szozda Gallery is located at 501 W. Fayette St. in Suite 106. For more information contact the Szozda Gallery at 579-2805 or info@szozdagallery.com.
The Near West Side Business Association formed in July 2010 to help unify businesses in the neighborhood. The association is allowing the business community to engage in cross promotion and joint advertising, as well as provide a forum where strategic partnerships are nurtured and community resources shared. Members are also communicating more frequently, discussing aggregated services, and leveraging each other's resources and skills. The group has created a mission statement, adopted a logo, instituted a membership-driven committee structure to implement projects and recruited a number of new businesses to participate. The group has recently grown to more than 50 members and regularly experiences record turnout at monthly meetings.