Campus & Community
Acts of Kindness Weekend to be held Sept. 9-11
Last year, the interfaith group Women Transcending Boundaries (WTB) galvanized hundreds of people to come together for two days of service to make Central New York a better place.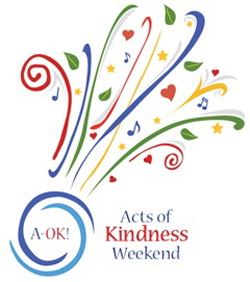 Central New Yorkers will come together again Sept. 9-11 for the second annual "A-OK! Acts of Kindness Weekend." Participants and volunteers of every age and from all sectors—faith-based, civic, educational and business—are invited to join in dozens of projects happening all over the greater Syracuse area.
Projects include stocking bird feeders at 25 city schools; cleaning up Onondaga Creek and its banks; cleaning up the Westcott neighborhood; organizing donations at the Center for New Americans; clearing and planting at L'Arche Syracuse; serving breakfast for first responders in Liverpool; building a home for a veteran; and many others.
For more information on the projects and how you can get involved, visit http://a-okweekend.wikispaces.com.
WTB was founded in 2001 by Betsy Wiggins and Danya Wellmon. WTB launched "A-OK! Weekend" last year, after learning about a similar effort in the Los Angeles area called Big Sunday. "A-OK! Acts of Kindness Weekend" fits in with a national movement of transforming the date of Sept. 11, associated primarily with the terrorist attacks.