Arts & Culture
VPA industrial and interaction design 360 Competition Exhibition to showcase current entries, past winners
The industrial and interaction design (IID) program in the College of Visual and Performing Arts' (VPA) Department of Design will present the IID 360 Competition Exhibition, a showcase of the competition's current entries and past winners, Sept. 29-Oct. 6 at the Design Gallery at The Warehouse, first floor, 350 W. Fayette St., Syracuse. The show is free and open to the public; gallery hours are daily, 10 a.m.-5 p.m.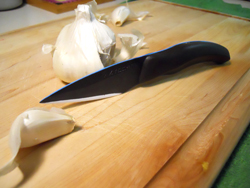 The 360 Competition is a joint initiative between the IID program and industry collaborators. Each spring a design brief is proposed by a lead collaborator who serves as an adviser throughout the project. Junior IID students who elect to take part must address the challenge through comprehensive research, analysis and visionary problem solving. They work on the project over the summer and present their solutions on campus the following fall semester—in their fourth year of the five-year IID program—to a jury of professionals, which selects a winner.
This year's design challenge is "Accessibility within the Home." Scott Ryan, president of Brownlie Design in Skaneateles, N.Y., and Greg Smiley, industrial design manager at the Raymond Corp. in Greene, N.Y., served as lead collaborators. The winner of the competition will receive the Philip H. Stevens Award, which is named in honor of Stevens '51, an industrial designer and president of Philip Stevens Associates Ltd. in Skaneateles, who made a generous gift of $100,000 to the program with his wife, Margueritte.
For more information about the competition, contact Don Carr, associate professor of industrial and interaction design, at dwcarr@syr.edu.