Arts & Culture
Design Gallery to present exhibition remembering Syracuse's 15th Ward
The Design Gallery at The Warehouse, an exhibition space of the Department of Design in Syracuse University's College of Visual and Performing Arts (VPA), will present the exhibition "15th Ward: Memories of a Syracuse Neighborhood Transformed" from Sept. 13-Oct. 6. The show is free and open to the public. The gallery is located on the first floor of The Warehouse, 350 W. Fayette St., Syracuse. Gallery hours are daily, 10 a.m.-5 p.m.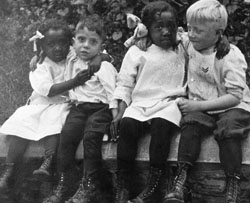 The exhibition showcases work from "Remembering Syracuse's 15th Ward," a project about the Jewish and African American neighborhood occupying the area now dominated by the Interstate 81 overpass and SUNY Upstate Medical University.
For more information, contact Bradley Hudson at bjhudson@syr.edu.