School supplies being collected for local K-8 classrooms
Syracuse University's Office of Residence Life is currently holding its second annual student supply drive, "Student to Student," for the Syracuse City School District. Campus members are invited to participate in the drive by picking up an extra set of school supplies and donating them to the district's K-8 classrooms.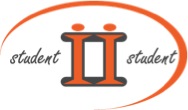 In its second year, "Student to Student" helps to gather the much-needed supplies for local classrooms and to build stronger connections with the Syracuse city community.
"The school supply drive is a great way to support the young scholars in our surrounding neighborhoods and make a big impact," says Karina Hagan, residence director for Skyhalls. "The schools are so appreciative of our support."
Supplies will be collected at the following locations until Friday, Sept. 16: 111 Waverly Avenue, Suite 200; Goldstein Student Center, Room 206.
Supplies needed by Syracuse City Schools:
Wooden #2 pencils
Crayons: regular sized and large sized for small kindergarten hands
one-subject spiral notebooks/black & white composition books
Pocket folders
Loose-leaf paper
Glue and/or glue sticks
Markers
Blue or black ink pens
Colored pencils
1″, 2″ or 3″ binders
Rulers
Protractors
Pencil pouches that fit in 3-ring binders
Post-it notes
Pencil boxes
Erasers
Scissors
Facial Tissues
Plain white copy paper
Book bags/backpacks appropriate for all ages
Any other items you wish to donate

The "Student to Student" supply drive initiative is coordinated by the Office of Residence Life, with support from the Mary Ann Shaw Center for Public and Community Service and the Office of First-Year and Transfer Programs.