Arts & Culture
Photography exhibition at XL Projects to showcase local stories of recovery
Take these cameras. Tell your story.
That is what clients involved in Syracuse Behavioral Healthcare's (SBH) photo program were asked to do this past winter. Clients could take cameras wherever they wanted and take photos of whatever they wished, as long as the photos told a piece of their recovery story. The result is an enterprising, honest examination of the recovery process, showcased by people in recovery.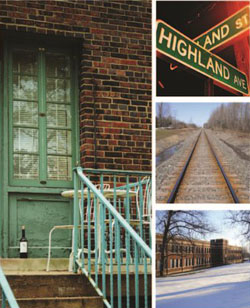 "My Recovery Story" will be on view Aug. 4-28 at XL Projects, 307–313 S. Clinton St., Syracuse. The exhibition is free and open to the public. An opening reception will be held Thursday, Aug. 4, from 5-8 p.m. To encourage community dialogue and expression about the recovery process, attendees are encouraged to write comments about the photos and the recovery process directly on the mattes scattered around the space.
"This is an excellent opportunity for people to see the exciting opportunities that exist in recovery," says SBH president Jeremy Klemanski. "The photos showcase the amazing, transformative story of addressing addictions and of living a new, healthier, recovery-focused life."
"My Recovery Story" is an opportunity for participants to celebrate the beginning of a new life with family, friends and the community. Students in the S.I. Newhouse School of Public Communications collaborated with SBH on producing promotional materials, as well as creating videos of the client artists in this interactive exhibition.
SBH promotes recovery from the effects of addiction and other behavioral issues through healthcare programs at every stage of the rehabilitation process. SBH programs have helped thousands of families in the Central New York area struggling with behavior-related issues. For more information or ways to get involved with the photo exhibition, visit http://www.sbh.org.
XL Projects is part of Syracuse University's College of Visual and Performing Arts. Summer exhibition hours are Thursday-Sunday, noon-6 p.m. For more information, contact XL Projects at (315) 442-2542 during gallery hours.