STEM
Welch Allyn, Syracuse University announce new plans for Blue Highway, LLC
Created in 2008 as a technology incubator of Syracuse University and Welch Allyn, Blue Highway, LLC, has flourished in its mission to research and incubate innovative health care technologies and concepts. Today, June 28, Welch Allyn announced that Blue Highway—a wholly owned subsidiary of Welch Allyn—will transfer operations and resources to a new research and development company affiliated with Syracuse University. The new company will continue to expand the innovation portfolio already begun by Blue Highway into new areas of science and technology, in addition to the health care industry. Among other assets, the Blue Highway name will be transferred to the new SU affiliate.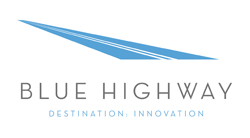 "We are thrilled to foster a new phase in our relationship with Syracuse University and Blue Highway LLC," says Julie Shimer, president and CEO of Welch Allyn. "Our goal was to create this incubator to help Welch Allyn continue its tradition of innovation with technology that allows us to provide better health care solutions for our customers globally. Blue Highway has been successful in this first phase of our engagement, and we now believe it is important to help Blue Highway expand its capabilities and innovation goals beyond health care by utilizing the full resources and capabilities of Syracuse University."  
"The new Blue Highway affiliate will pave the way for SU innovators to maximize their impact," says SU Chancellor and President Nancy Cantor. "After incubating at SU over the past three years, the Blue Highway operation is ready to accelerate innovation across the sciences, engineering, technology and beyond. We're proud to have worked with Welch Allyn and its visionary leader, Julie Shimer, to build Blue Highway, deeply grateful for their generosity in assigning assets of this innovation engine to SU, and looking forward to continuing our multi-faceted collaboration to spur economic growth in our region." 
Blue Highway operations will continue to be housed at SU, in its original 4,000-square-foot location named after Welch Allyn's Richard W. Newman G'73. 
Welch Allyn, a Skaneateles Falls-based high-tech manufacturer of medical devices, also announced its continued support of the new Blue Highway affiliate by committing $10 million over four years in exchange for advanced technology research and development services from the new Blue Highway. All Blue Highway employees will have the opportunity to become employees of the SU affiliate. 
Blue Highway began as a university/industry incubator that has allowed Welch Allyn to fill its innovation pipeline faster, with new technology to address future customer needs, and with increased efficiency and focus. Additionally, Blue Highway offers Welch Allyn a greater ability to collaborate with university researchers throughout the world and leverage the many resources and advantages that an innovation incubator is afforded. 
To date, Blue Highway has worked with some 50 research teams worldwide to create concepts and technologies for improving medical diagnosis at the most effective point of care. Engaging industry, academia and government agencies interested in diagnostic and healthcare research, Blue Highway has formed effective research alliances across multiple projects, specifically in the technology areas of biofilms, communications and computing, green science & technology, imaging, neurodegenerative disease and new diagnostic sensors. Local university collaborators have come from across SU's schools and colleges, as well as SUNY Upstate Medical University and the SUNY College of Environmental Science and Forestry.
Game-changing ideas incubated at Blue Highway include adaptive computing for hospital rooms that provides information customized for different caregiver roles, biodegradable ear probe covers and non-invasive heart monitors. 
Blue Highway has engaged SU student interns (25-30 per year) in real business and technology applications. These interns—representing various disciplines, including the L.C. Smith College of Engineering and Computer Science, Syracuse University College of Law and the Department of Entrepreneurship and Emerging Enterprises at the Whitman School of Management—epitomize Scholarship in Action by combining class work and theory with real world technology development and deadlines. 
The new Blue Highway will accelerate innovation across a broad array of fields from the laboratory to the market and drive economic development, drawing upon the model of the Syracuse Center of Excellence in Environmental and Energy Systems and SU's experience with related initiatives, such as the Global Enterprise Technology (GET) program, in partnership with JPMorgan Chase; the Technology Commercialization Clinic (TCC) program, based at the College of Law; Enitiative; and IDEA (the Raymond von Dran Innovative and Disruptive Entrepreneurship Accelerator). 
Blue Highway at SU will extend the University's robust and growing group of programs and partnerships constituting an innovation ecosystem of research, development and demonstration within the portfolio of Mary Ann Tyszko, vice president for strategic business development and innovation. Tyszko came to SU after having served for four years as president and CEO of SRCTec, Inc., a North Syracuse-based maker of radar and other electronic systems for the defense market, where she was instrumental in creating a manufacturing success story in Central New York. Prior to that, she served for seven years as executive vice president of operations at SRC, a not-for-profit research and development organization originally founded at SU in 1957. 
For more information on Blue Highway, visit: www.blue-highway.com. 
About Welch Allyn
Founded in 1915 and headquartered in Skaneateles Falls, N.Y. (USA), Welch Allyn is a leading global provider of medical diagnostic equipment and a complete range of digital and connected solutions. With 2,750 employees working in 26 different countries, Welch Allyn is a family-owned business that specializes in helping doctors, nurses and other frontline practitioners across the globe provide the best patient care by developing innovative products, breakthrough technologies and cutting-edge solutions that help them see more patients, detect more conditions and improve more lives. More information about Welch Allyn and its complete line of connected products and solutions may be found at www.welchallyn.com.