Arts & Culture
Two SU professors model at celebrity fashion show to help families of ill children
Two Syracuse University professors took to the catwalk Tuesday, May 3, to raise money for the CNY Ronald McDonald House (RMH). Maryann Pointek Fiedler, assistant professor of accounting in the Martin J. Whitman School of Management, and Beverly Allen, professor of languages, literature and linguistics in The College of Arts and Sciences, joined 60 local celebrities in the third annual Bella Casa Celebrity Fashion Show at the Holiday Inn in Liverpool, N.Y.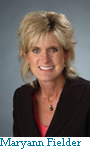 The event, which raised $54,500 for the RMH, is the largest fundraiser of the year for the Ronald McDonald House Charities of CNY. The RMH provides a year-round, 'home away from home' for families whose children are hospitalized with serious illnesses or injuries.
"The show was a huge success. We're overwhelmed with the support from the community," says Beth Trunfio, executive director of the Ronald McDonald House Charities of CNY. "This continuous support helps keep so many families together when they're going through the most difficult times."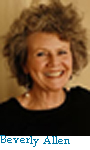 Joining Fiedler and Allen on stage were a host of executives and local public figures, including Hon. Nicholas Pirro, former Onondaga County Executive; Hon. Anthony Aloi, Onondaga County Court Judge; Lindsey Larkin, G. Ray Bodley High School student and former guest of the CNY Ronald McDonald House; Melanie Littlejohn, regional executive director, National Grid; Michael Ratner, pediatric surgeon, SUNY Upstate Medical University; and Kaylea Nixon, host of 9WSYR's "Bridge Street."
Ronald McDonald House Charities of CNY, located on Genesee Street, operates the 16-bedroom CNY Ronald McDonald House 24 hours a day. In 2010, 400 families found respite at the CNY Ronald McDonald House for a combined total of 3,400 guest night stays. Those stays were made possible because of the generous donations of donors and volunteers. RMHC of CNY continues its fundraising efforts to build a larger Ronald McDonald House that will provide accommodations to keep even more families with seriously ill children together. For more information on becoming a volunteer or to donate, call the CNY Ronald McDonald House at 476-1027 or visit http://www.cnyronaldmcdonaldhouse.org.