Media, Law & Policy
Ever heard of Molly?
Recreational drug is focus of web-based project by Newhouse students
A group of students from the Department of Newspaper and Online Journalism in Syracuse University's S.I. Newhouse School of Public Communications has created an interactive website dedicated to increasing awareness of an increasingly prevalent recreational drug.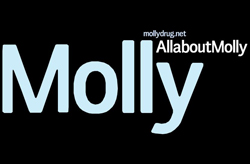 The drug—called "Molly"—is commonly known as MDMA, or methylenedioxymethamphetamine, which is the main ingredient in Ecstasy. Many myths and misperceptions surround the drug, which—according to some statistics—is growing in popularity on college campuses and in the suburbs, including at SU and in Central New York.
The website, found at http://mollydrug.net, is intended to be a "by students, for students" resource and provides a variety of information about the drug, including its legality, effects and why it is considered a suburban drug of choice. An accompanying Twitter feed (@MollyDrug) and Facebook page offer more information.
The semester-long project was created by graduate students Shawn Arrajj, Marissa Bholan and Andrew Petrie, senior Bethany Bump and junior Jason Krakower as part of professor Emilie Davis' "Advanced Editing" course.
Davis first formulated the idea for the project after seeing campus and local news stories about the drug last fall. Her idea paid off for the students, who honed their investigative journalism skills as they interviewed people in law enforcement, forensics, healthcare and the district attorney's office to learn more about the little-known drug.
"When the students first started on this project, they were a bit discouraged because so little was known about the drug," Davis says. "That's good for curious journalists, but they started to wonder if the idea merited a semester-long project. They persevered, however, and went on to mine great information that led to the "All about Molly" project, which is a go-to resource for anyone wanting to know more about this dangerous drug."