Lane presents keynote address at March of Dimes conference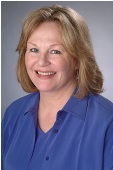 Sandra Lane, professor of public health and anthropology in the College of Human Ecology, and research professor of obstetrics and gynecology at Upstate Medical University, presented the keynote address at the March of Dimes, NYS Chapter 33rd Annual Perinatal Nurses Conference on March 29 in New York City.
Lane's keynote was "The Changing Face of Today's Families." While anthropologists have found that every society ever studied has families, Lane highlighted that different cultural patterns give rise to different family forms.  She addressed who is part of a family, how is kinship determined and what roles should mothers, fathers, grandparents and others play. In her talk, she traced the major shifts in family formation, marriage, reproduction and parenting, and reviewed the various studies on how these changes impact children.