Health & Society
Advocate, author Jessie C. Gruman presents 'The Patient in Patient-Centered Care'
Jessie C. Gruman, president of the Center for Advancing Health and candidate to receive an honorary doctor of humane letters degree from Syracuse University, will present "The Patient in Patient-Centered Care: What Clinicians Need to Know" on Friday, May 13. Students, faculty, staff and community members are welcome to attend the free presentation, which will take place in E.S Bird Library's Peter Graham Scholarly Commons at noon.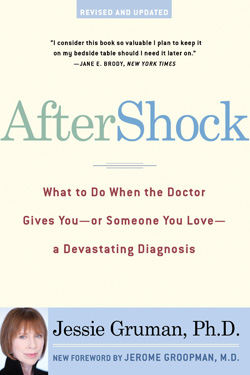 Gruman is the author of "The Experience of the American Patient: Risk, Trust and Choice" (Health Behavior Media, 2009), "Behavior Matters" (Health Behavior Media, 2008) and "AfterShock: What to Do When the Doctor Gives You–or Someone You Love–a Devastating Diagnosis" (Walker Publishing, second edition, 2010), as well as scientific papers and opinion essays and articles.
She is president of the Center for Advancing Health, a non-partisan Washington-based policy institute focused on patient engagement. With the philosophy that people will not benefit from the health care available to them unless they can participate fully and competently in it, Gruman draws on her own experience of treatment for four cancer diagnoses, surveys, peer-reviewed research and interviews with patients and caregivers as the basis of her work to describe—and advocate for policies and practices to overcome—the challenges people face in finding and receiving good care and getting the most from it.
Gruman was honored by Research!America for her leadership in advocacy for health research and received honorary doctorates from Brown University, Carnegie Mellon University, Clark University, Georgetown University, New York University, Northeastern University, Salve Regina University and Tulane University. A recipient of the Presidential Medal of The George Washington University, she is a fellow of the Society for Behavioral Medicine, and a member of the American Academy of Arts and Sciences and the Council on Foreign Relations.
Gruman holds a bachelor's degree from Vassar College and a Ph.D. in social psychology from Columbia University. She is a professorial lecturer in the School of Public Health and Health Services at The George Washington University and serves on the board of trustees of the Center for Medical Technology Policy and the Technical Board of the Milbank Memorial Fund.
For more information and to RSVP, contact Amy Rood, aarood@syr.edu.