Health & Society
Taste of Beauty Weekend, May 14 & 15, to benefit Georgians with disabilities
How do you define beauty? Creators of the documentary, "Defining Beauty: Ms. Wheelchair America," are teaming up with the Burton Blatt Institute (BBI) at Syracuse University Atlanta office to explore that question during Taste of Beauty Weekend, May 14-15. Proceeds will support the initiatives of BBI's Atlanta office, including career coaching, job shadowing and summer internships for people with disabilities.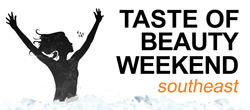 The weekend events in Atlanta include a talent showcase featuring youth and job seekers with disabilities, as well as a VIP screening of the documentary. "The Taste of Beauty weekend is a great opportunity for us to showcase the importance of inclusion and originality," says Manuela Ikenze G'01, executive producer of "Defining Beauty: Ms. Wheelchair America." "Our collaboration with BBI's Atlanta office will help to advance the lives of Georgians with disabilities."
"Defining Beauty: Ms. Wheelchair America" is a thought-provoking documentary, narrated by Golden Globe winner Katey Sagal, about the vibrant lives of five women with disabilities on their journey to the 2010 Ms. Wheelchair America pageant. "The documentary not only breaks stigmas and raises awareness for the Ms. Wheelchair America Organization, but also is a great educational tool," says Alexis Ostrander '07, documentary director.
BBI's Shelley Kaplan, one of the event organizers, notes the impact community involvement in the event can have. "When it comes to career exploration, youth with disabilities are not given ample opportunities due to lack of accessibility, unfounded fears and stereotypes that result in limited networking experiences. The money raised from Taste of Beauty will support efforts in Atlanta to change that, specifically through BBI's disability career coaching and mentoring programs."
By partnering with Atlanta businesses, BBI matches students with appropriate mentors in choice careers and partners with businesses to help them find outstanding new talent, while also considering diversity and inclusion in their hiring practices.
For Molly Kasch and Meagan Keane, producers of "Defining Beauty: Ms. Wheelchair America," working on the film has been a transformative experience. "My perspective about people with disabilities has changed," says Keane.
"We hope people are just as moved as we were by the inspirational stories of these young women," says Kasch.
For detailed information about Taste of Beauty Weekend and to purchase tickets or contribute, visit http://www.tasteofbeautysoutheast.org.