Silicon Valley expert will share perspectives on global cybersecurity during March 30 presentation sponsored by SU, JPMorgan Chase & Co.
Enrique Salem, president and CEO of Symantec and a member of the federal President's Management Advisory Board, will share his perspectives on the state of global cybersecurity in a special presentation at Syracuse University. He will also share insights on cybersecurity issues affecting our business and personal lives.
The event, "Securing the Cyber Landscape," is sponsored by SU and JPMorgan Chase & Co., and will be held from 5-6 p.m. in the Joyce Hergenhan Auditorium, located in SU's Newhouse 3.
The event will be hosted by Frank J. Bisignano, chief administrative officer with JPMorgan Chase, and Guy Chiarello, chief information officer with JPMorgan Chase.
It is free and open to the public; free parking is available in the University Avenue Garage. A reception will follow in the lobby outside the Hergenhan Auditorium.
Symantec is a global leader in providing security, storage and systems management solutions to help consumers and organizations secure and manage their information-driven world. Salem is also a member of Symantec's board of directors.

Throughout his tenure at Symantec, Salem has held a variety of senior management roles, giving him broad experience across Symantec's products and operations. Most recently, he served as chief operating officer, with responsibility for the day-to-day operations of the company. Prior to that, he served as group president of worldwide sales and marketing, where he managed global sales and partner programs, marketing, communications and branding.
Before joining Symantec, Salem was president and CEO of Brightmail, the leading anti-spam software company that was successfully acquired by Symantec in 2004. From 2001-02, he served as senior vice president of products and technology at Oblix Inc., where he spearheaded corporate strategy and development by leading the company's engineering, product management and technology groups. Prior to Oblix Inc., Salem was vice president of technology and operations at Ask Jeeves Inc., responsible for the engineering group and the company's entire IT operation. Salem joined Symantec in 1990 through the Peter Norton Computing acquisition and held a number of leadership positions, including vice president of security products and the company's first chief technology officer.
Earlier in his career, Salem was a vice president at Security Pacific Merchant Bank, where he led projects for the development of real-time trading systems.
In 2010, Salem received the Estrella Award by the Hispanic IT Executive Council (HITEC), which recognizes individuals for their achievements in the IT industry and in the community. He was also named 2007 Corporate Executive of the Year by Hispanic Net, as well as 2004 Entrepreneur of the Year by Ernst & Young. Salem currently serves on the board of directors of Automatic Data Processing Inc (ADP).
Salem received a bachelor's degree in computer science from Dartmouth College.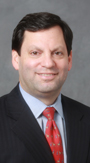 Bisignano is the chief administrative officer of JPMorgan Chase & Co. and a member of the firm's operating committee, the senior-most leadership group at the company. His responsibilities include overseeing technology, real estate, operations, procurement, general services and home lending for JPMorgan Chase in more than 60 countries.

Chiarello is the chief information officer for JPMorgan Chase & Co., with worldwide responsibility for the firm's information technology functions. Chiarello joined the firm in November 2007 and is a member of its executive committee.
About the Collaboration
In June 2007, JPMorgan Chase & Co. and Syracuse University established a unique corporate-university collaboration and joint venture. The purpose of the collaboration is to develop education and work experience innovations in the area of financial services, information technology, leveraging each other's knowledge and expertise in the building of a best in class curriculum for entry-level technologists and to collaborate on projects of joint interest that provide value to both organizations and to society. The expanded collaboration, called The HUB, was launched in 2009 to include other companies and universities. For more information about the collaboration, visit http://www.globaltechhub.org.
About JPMorgan Chase & Co.
JPMorgan Chase & Co. (NYSE: JPM) is a leading global financial services firm with assets of $2 trillion and operations in more than 60 countries. The firm is a leader in investment banking, financial services for consumers, small business and commercial banking, financial transaction processing, asset management and private equity. A component of the Dow Jones Industrial Average, JPMorgan Chase & Co. serves millions of consumers in the United States and many of the world's most prominent corporate, institutional and government clients under its J.P. Morgan and Chase brands. Information about JPMorgan Chase & Co. is available at http://www.jpmorganchase.com.