Syracuse University Library debuts 'Sound Beat' radio show, highlights Belfer recordings
On Tuesday, March 1, at 3:30 p.m., WAER-FM 88.3 broadcast the inaugural episode of "Sound Beat," a new 90-second public radio module that highlights recordings from the Belfer Audio Archive at Syracuse University Library, one of the largest sound archives in the United States.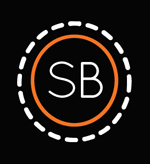 "Sound Beat," which airs daily at 3:30 p.m., is a quick trip through the history of recorded sound. Each episode focuses on one particular recording from the archive and provides a back story detailing its place in recording history. Featured recordings come from a wide range of periods and genres. Popular and classical music performances, operatic works and film scores are well represented, as are those from distinctly American musical forms like jazz, bebop, country and bluegrass.   
And it's not just music. "Sound Beat" episodes also feature recordings from some of the great thinkers, political figures and luminaries from the late 19thand early- to mid-20th centuries–people like Thomas Edison, Albert Einstein, Amelia Earhart and Theodore Roosevelt. 
Producer Jim O'Connor, Bob Hodge and others have been mining the Belfer holdings for interesting recordings. Others involved in the project include host Brett Barry, a Newhouse alum.  Credit for the original idea for a radio show focusing on Belfer collections goes to SU Magazine's David Marc. Theme music was written by Grammy-nominated composer David Wolfert, who also has SU connections.
Ron Ockert, director of programming and operations at SU's public radio station WAER and an early supporter, says, "I love 'Sound Beat!' There's nothing else like it out there. It is equal parts history and fun and makes a great complement to WAER's lineup." 
Each episode is informative and entertaining, but also plays an important part in Belfer's mission to protect and preserve historic recordings. According to National Public Radio, only an estimated 14 percent of pre-1965 commercial recordings are currently available, and only about 10 percent of music recorded in the 1930s is readily accessible to the public. 
Many early formats, especially wax cylinders, can degrade with each playing. Because the recordings profiled on "Sound Beat" have been re-recorded in digital form for preservation, Belfer staff can preserve the physical artifacts for future appreciation by researchers, students and others. "Sound Beat" is proud to be part of the solution to this growing problem. 
Every "Sound Beat" episode will be available, along with other interesting facts and features, at soundbeat.org.