SU, SUNY-ESF join RideShare program to provide flexible options, promote sustainable travel
A new rideshare program jointly offered at Syracuse University and the SUNY College of Environmental Science and Forestry will now make it easier for students, faculty and staff to find a match when it comes to carpooling, biking, walking or special travel.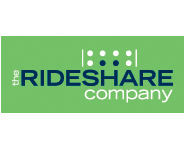 Provided through a collaboration of SU's Office of Off-Campus and Commuter Services, Parking and Transit Services, Student Association and SUNY-ESF, the RideShare online program comes at no cost to users and assists students, staff and faculty in choosing sustainable travel modes. The goals of the program include encouraging community members to commute as part of a group, as an alternative to the single-occupant vehicle; reducing the costs associated with individual travel, including fuel and parking; and reducing greenhouse gas emissions while positively contributing to each institution's Climate Action Plan. 
Members of the SU and SUNY-ESF communities can register on the site using their SU or ESF e-mail account to find a carpool, walking, biking or transit partner. Fully secure, it will help find ridesharing partners who work or study at SU or SUNY-ESF. 
Established in 1980, the Canada-based Rideshare Co. offers services to improve the daily business commute for those who live and work in the northeastern United States with innovative transportation solutions. RideShare differs from traditional carpooling and travel-sharing programs in that it uses a geocoding technology that searches for matches along a route from one's origin to destination, and offers user-controlled search defining abilities. It defaults to searches within employer groups and maximizes accessibility and flexibility for users. 
""For several years, SU has been searching for an online carpool system, so we are excited to launch Syracuse RideShare," says Darya Rotblat, director of SU's Office of Off-Campus and Commuter Services. "We feel that it will meet the needs of all of our students, faculty and staff, promote sustainable travel and allow students to connect with one another for one-time trips home and to other locations." 
The Syracuse RideShare program builds on the series of sustainable transportation options available at SU, including the popular Zipcar car-sharing program, now in its fourth year of providing students, faculty and staff from SU the opportunity to reserve online one of the five available Zipcars—24 hours a day, seven days a week. All of these programs are offered to help relieve the burden of fuel and commuting costs, while also reducing the amount of greenhouse gas emissions released through daily campus travel. 
To register with Syracuse RideShare, visit http://syracuserideshare.syr.edu. For more information on the program, contact the Office of Off-Campus and Commuter Services at 443-5489.