Thirty-fifth annual Quality Infant/Toddler Caregiving (QIC) Workshop to be held May 16-20
The College of Human Ecology announced the 35th annual Quality Infant/Toddler Caregiving (QIC) Workshop will be offered May 16-20 at Syracuse University. Training caregivers of children younger than three, the world-renowned QIC workshop is based on research and theory in social-emotional, cognitive, motor, sensory and language development.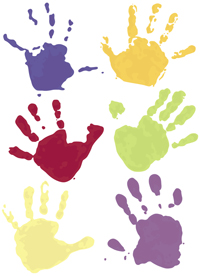 In conjunction with the QIC, the fifth annual Jack Reilly Distinguished Lecture will be held on May 18 at the Community Folk Art Center, 805 E. Genesee St., at 7 p.m. Free and open to the public, this lecture will feature Alan Fogel, professor of developmental psychology at the University of Utah, who will speak on parents' effective emotional communication with infants.
This course consistently draws participants from around the world. Lectures include observations and interactions with real infants, as well as videos and demonstrations of developmentally appropriate toys and games. The lead faculty member for the QIC workshop is Alice Sterling Honig, professor emerita of child development at SU, who has authored several textbooks that are used in the QIC.
Additional faculty will include Tom Fiscoe, CPA, vice president, Dannible & McKee Accounting; Ann Sveen, M.D., professor of pediatrics, SUNY Upstate Medical University; and Mary Anne Theiss, R.N., M.S., J.D. Honig, who began teaching the QIC workshop more than 30 years ago, is a licensed NYS psychologist and has authored or edited more than a dozen books and 500 articles and chapters and led child care training throughout the world.
The QIC may be taken for undergraduate or graduate credit, or audited (for all three options, SU tuition rates apply). A special rate of $550 is offered to child care providers who would like to attend the QIC for noncredit and receive 3.2 CEUs following completion of the workshop.
On-campus housing and meal plans are available, with information and rates available at http://HumanEcology.syr.edu. For general QIC information, contact (315) 443-1715. For housing information, contact (315) 443-3299 and for registration information, (315) 443-4135.