Veterans
EBV announces addition of CorpCo as newest resource provider for program graduates
The Whitman School of Management at Syracuse University, the national headquarters for the Entrepreneurship Bootcamp for Veterans with Disabilities (EBV) program, has announced that it has partnered with CorpCo, a full-service business incorporation firm, to expand the services offered to EBV graduates. Effective immediately, CorpCo will offer no-cost and discounted rates on their services to veterans with disabilities who have completed the EBV program. In addition, CorpCo has agreed to waive all of its normal incorporation fees for EBV graduates.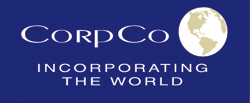 "The expertise and portfolio of services that CorpCo can offer EBV graduates will help them launch their venture the right way," says Mike Haynie, national executive director and founder of EBV programs, Barnes Fellow and assistant professor of entrepreneurship at SU. "CorpCo is strongly committed to helping our veterans realize their entrepreneurial dreams and we are thrilled to have them join the EBV family."
EBV graduates from around the United States will now be able to receive guidance from CorpCo professionals about different types of business forms, and which is most appropriate for their venture. "From the moment we were introduced to the EBV program and the tremendous training and support they offer their participants, we wanted to be part of it," says Alison Kochie, marketing manager for CorpCo. "We are very proud to be partnered with the EBV program and excited to work with and support their graduates."
Visit http://www.facebook.com/ebvprogram for more information on EBV.