Community Folk Art Center to host 'An Evening of Jazz Wine Tasting'
Community Folk Art Center (CFAC), 805 E. Genesee St., will be hosting "An Evening of Jazz and Wine Tasting" on Friday, March 25, at 6:30 p.m.  Featuring jazz music and tastings of local wines, this event will benefit CFAC's 40th anniversary celebration in 2012. Tickets for the fundraiser are available to purchase for $25 by visiting www.communityfolkartcenter.org.  Tickets will also be available at the door as they are available.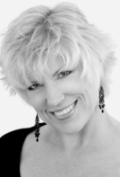 Headlining the evening will be internationally renowned jazz vocalist Nancy Kelly, who will be performing with The Young Jazz Giants, a group of college musicians.  Born in Rochester, N.Y., Kelly has been involved with music since the age of four.  She attended the Eastman School of Music for voice and has since toured around the world as a jazz vocalist.  Kelly regularly performs in New York City at prestigious jazz clubs, including The Blue Note, Birdland and Dizzy's Coca Cola Club at Lincoln Center. She has recorded four albums, and she has twice been named "Best Female Jazz Vocalist" in DownBeat Magazine's readers' poll. 
Wine tastings will be presented by vineyards from around New York state, including Lakeland Winery, T. Edwards Wines and Fox Run Vineyards.  Additionally, a raffle will be held for three luxury gift baskets containing items generously donated by local Syracuse businesses. 
"Our upcoming 40th anniversary is a huge milestone for our institution, and we are excited to celebrate with everyone in the extended CFAC family," says Kheli Willetts, executive director of Community Folk Art Center.  "We look forward to an exciting year of programming which will culminate with our anniversary celebration in 2012, and we will strive to uphold the mission of our founders as we continue to serve the Syracuse community through the arts." 
Community Folk Art Center was founded in 1972 by the late Herbert T. Williams, a professor in the African American Studies department at Syracuse University, in collaboration with SU faculty and students, local artists and Syracuse city residents. The primary motivation and objective for the establishment of CFAC was to provide a high quality showcase for African Diasporan artists, creating a setting for dialogue and interaction among emerging, mid-career and professional artists.  In addition to Williams, CFAC founders included Shirley Harrison, Jack White, George Campbell, Mary Schmidt Campbell Jr., David MacDonald, and Basheer Alim.  
For more information about the fundraiser or any other programming, contact CFAC at (315) 442-2230 or at cfac@syr.edu.  
Community Folk Art Center is a unit of the African American Studies Department in the College of Arts and Sciences at Syracuse University. CFAC is a vibrant cultural and artistic hub committed to the promotion and development of artists of the African Diaspora. The mission of the center is to exalt cultural and artistic pluralism by collecting, exhibiting, teaching and interpreting the visual & expressive arts.  Community Folk Art Center is sponsored by the Coalition of Museum & Art Centers at Syracuse University, the College of Arts & Sciences at Syracuse University and the Office of the Chancellor at Syracuse University. Our media sponsors are CNY Latino, Urban CNY and WAER 88.3. The Genesee Grande and Park View Hotels are the official accommodations for guests of Community Folk Art Center.