'Journeys' exhibition to showcase work of international graduate students
Work of international graduate students in Syracuse University's College of Visual and Performing Arts (VPA) will be featured in the exhibition "Journeys," Feb. 23-March 5 at XL Projects, 307–313 S. Clinton St., Syracuse. The show is free and open to the public. A reception will be held Wednesday, March 2, from 6-8 p.m. Regular exhibition hours are Wednesday-Sunday, noon-6 p.m.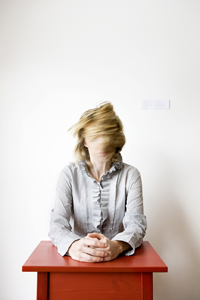 "Journeys" includes the work of approximately 20 international students from various disciplines across the college, including art photography, art video, ceramics, communication and rhetorical studies, fiber arts/material studies, film, museum studies and sculpture. At left is Elif Yoney's "I Remember You From The Future."
"This exhibition grew out of a recognition that VPA is a truly and wonderfully diverse college with graduate students literally from around the globe," says Kendall Phillips, associate dean of research and graduate studies and a professor of communication and rhetorical studies in VPA. "We wanted to bring together some of these students to highlight the amazing quality of their work and to celebrate the international nature of the college."
For more information, contact Stephen Zaima, professor of painting, at (315) 443-4613 or szaima@syr.edu. XL Projects may be contacted at (315) 442-2542 during gallery hours.