Printmaker Beauvais Lyons to speak March 1
Beauvais Lyons, a printmaker and self-appointed director of the Hokes Archives at the University of Tennessee (UT) in Knoxville, will present a lecture on Tuesday, March 1, at 6:30 p.m. in Shemin Auditorium in the Dorothea Ilgen Shaffer Art Building. The free, public lecture is sponsored by the printmaking program as part of the Department of Art's Visiting Artist Lecture Series in the College of Visual and Performing Arts. Parking is available for $4 in Booth Garage. Patrons should mention that they are attending the lecture to receive this rate.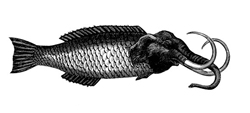 Lyons has taught printmaking at UT since 1985. His one-person exhibitions have been presented at more than 45 galleries and museums across the United States. He has published articles on his work in Archaeology, the Chronicle of Higher Education, Contemporary Impressions, the New Art Examiner and Leonardo.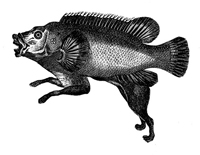 Lyons was a keynote speaker at the 1999 IMPACT Printmaking Conference at the University of the West of England in Bristol. His work is cited by Linda Hutcheon in "Irony's Edge: The Theory and Politics of Irony" (Routledge, 1994), and by Lawrence Weschler in "Mr. Wilson's Cabinet of Wonder" (Pantheon, 1995). He also has works in the collections of the Whitney Museum of American Art, the Smithsonian Museum of American Art, the Nelson-Atkins Museum of Art and the Philadelphia Museum of Art, among others. He was awarded the Southeastern College Art Conference Award for Creative Achievement (1994) and a Southern Arts Federation/National Endowment for the Arts Fellowship (1988).
Lyons served as the president of the Southern Graphics Council (1994-96), the largest printmaking organization in North America, and as editor of its newsletter (1998-2002).
For more information about the lecture, contact Dusty Herbig, assistant professor of printmaking, at (315) 443-4519 or dtherbig@syr.edu.