VPA announces inaugural Sandra Kahn Alpert Visiting Artist
Syracuse University's College of Visual and Performing Arts (VPA) has named New York City-based artist Stephen Talasnik as its inaugural Sandra Kahn Alpert Visiting Artist.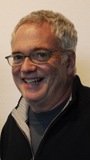 The Sandra Kahn Alpert Visiting Artist Endowed Fund was established by Alpert, a 1945 alumna of VPA, and her husband, Clement Alpert, to bring leading artists and designers to campus for the purpose of engaging in direct interaction with art and design students and faculty.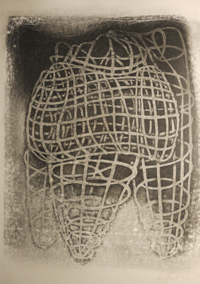 "The Alperts share our belief that visiting artists and designers are a critical component of curricula in the college's School of Art and Design," says Ann Clarke, dean of VPA. "Such renowned guests as Stephen Talasnik can offer our students significant insights into both creative and professional practices that resonate long after they graduate."
Talasnik will spend the spring 2011 semester working with the Graduate Seminar in the School of Art and Design's Department of Art, which consists of master of fine arts candidates in ceramics, fiber arts/material studies, illustration, jewelry and metalsmithing, painting, printmaking and sculpture. He will also present a lecture on Tuesday, April 12, at 6:30 p.m. The talk, which is free and open to the public, will be held in Shemin Auditorium in the Dorothea Shaffer Art Building. Parking will be available for $4 in Booth Garage.
Born in Philadelphia, Talasnik developed an early interest in engineering and architecture, particularly in visionary and "fantastic" design. He studied art and design at the Rhode Island School of Design and the Tyler School of Art and taught drawing and design at Temple University's Japan campus before moving to New York City.
After exclusively pursuing the art of drawing, Talasnik started making sculpture in 2000. His work is in numerous public collections, including the Art Institute of Chicago, Albertina (Vienna), the British Museum (London), Stedelijk Museum (Amsterdam), the Canadian Centre for Architecture (Montreal), State Museum of Berlin (Germany) and the National Gallery of Art. His recent solo and site-specific exhibitions include those at Storm King Art Center in Mountainville, N.Y.; Battat Contemporary in Montreal; and Marlborough Chelsea in New York City. Learn more at http://www.stephentalasnik.com.
For more information about the Sandra Kahn Alpert Visiting Artist Endowed Fund, contact Jeff Comanici, VPA assistant dean of advancement, at (315) 443-9727 or jjcomani@syr.edu.