Near Westside Initiative calls for entries in 'Westside Through My Eyes' photo contest
The Near Westside Initiative (NWSI), in partnership with the Westside Arts Council, has launched a photography contest to showcase the beauty of the Westside community and its people. Submissions for "Westside Through My Eyes" are being accepted now through Monday, Feb. 28.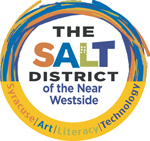 Winners will receive two first-class airline tickets to anywhere in the continental United States or the Caribbean, or, if under the age of 18, a Nintendo Wii console. The contest is open to anyone living or working in the Near Westside community. Those under the age of 18 will need guardian approval. The airline tickets were donated by Delta Airlines.
All photographs must have been taken on the Westside of Syracuse between Dec. 16, 2010 and Feb. 28, 2011. Only one photo may be submitted per person. Submissions must be an 8" x 10" photograph, in color or black and white. Photographs must be dropped off in person at PEACE Inc., 200 Wyoming St., or the Vincent House, 500 Seymour St.
The contest will culminate in mid-March when all of the submitted works will be on display in a gallery exhibition at the Case Supply Warehouse, 109 Wyoming St. During the exhibition, a jury of artists and Westside Arts Council members will vote on the winner.
For more information, contact Maarten Jacobs of the NWSI at (315) 443-0320 or mjacob01@syr.edu.