Syracuse University Meetup offers simple way to organize events, bring people together
Syracuse University has a new presence in the Meetup environment (http://www.meetup.com/Syracuse-University/) that provides an easy and free means for anyone in the SU community (students, alumni, faculty/staff, departments, clubs, overseas centers) to organize gatherings and bring people together on campus or anywhere in the world.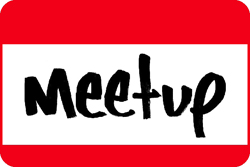 Syracuse University Meetup is ideal for planning club meetings, field trips, game-watching events, study sessions, movie and game nights, parties and all sorts of other get-togethers. Meetup makes it easy for anyone to self-organize a local group or find one that is already formed and meet up face-to-face (with easy search by zip code/city or topic).  
It's easy to get started:
Sign up for a Meetup in your community or start your own Meetup, then get together with old and new friends at the actual event.
Take part in the next SU Worldwide Meetup Day (for the SU at Villanova men's basketball game on Feb. 21); join an existing SU/Villanova Meetup or decide on a time and location and create your own.
While at your Meetup, be sure to tag your event tweets, photos and videos with #SyracuseUMeetups.