COLAB announces reorganization, new research appointments
COLAB, Syracuse University's collaborative design laboratory, has announced the completion of restructuring efforts as well as new research appointments.
COLAB was initiated in 2008 as an independent entity within the College of Visual and Performing Arts (VPA), with its executive director and staff reporting to VPA Dean Ann Clarke. Under the restructuring, COLAB is now housed in VPA's Department of Design, with its staff reporting to Lucinda Havenhand, chair of the department.
The restructuring more closely aligns COLAB staff, facilities and projects with the department's faculty research objectives and with its proposed new Design Plus M.F.A. degree program, recently approved by the University Senate and currently under review by New York State Education Department.
The 2010-11 academic year also represents the inaugural year of the COLAB Design Faculty Fellows. COLAB sponsors design fellowships for both junior and senior faculty with the expectation that COLAB Design Faculty Fellows will bring their expertise and specific research activities into COLAB for a designated period of time to enhance the research and creative activities associated with COLAB. Fellows plan specific projects in consultation with each other and with the chair of the Department of Design.
The inaugural Design Faculty Fellows are Don Carr, associate professor of industrial and interaction design; Cas Holman, assistant professor of industrial and interaction design; and Ruth Westervelt, assistant professor of environmental and interior design.
"COLAB has successfully engaged students from all over the SU campus and beyond via the various multidisciplinary charrettes and courses it has offered since its inception," says Havenhand. "The fellowship program is designed to specifically engage faculty by supporting their ongoing and developing research programs and bringing their expertise and connections into play in the COLAB environment. We believe that adding the faculty research layer to COLAB, as well as creating a stronger and more specific relationship with the Department of Design, will create an even richer collaborative environment that will benefit students, faculty and the greater SU community."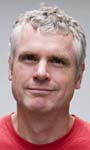 Carr was named to a three-year term as Senior COLAB Faculty Fellow. His initial duties include offering an ongoing COLAB research course, "The Service Station of the Future;" developing sponsored studios in conjunction with potential corporate sponsors; continuing work with iBox and D-Build in conjunction with the SyracuseCoE; and course sequence in entrepreneurship with the Martin J. Whitman School of Management and the School of Information Studies.
Carr is the recipient of numerous Industrial Design Excellence Awards from the Industrial Designers Society of America and Design Distinction Awards from ID Magazine, among other honors. He has exhibited his designs and lectured around the world, and holds numerous U.S. and international patents.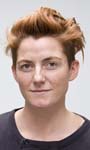 Holman was named a three-year Junior COLAB Faculty Fellow. She is being provided with a designated studio space in which to teach and coordinate COLAB activities and projects around the subject of the urban playground in conjunction with the broader University theme of "Remaking Metropolitan America."
Holman is an award-winning designer/inventor and founder of Heroes Will Rise, a toy company that designs toys and spaces for exploratory, unstructured play. She has been hosted around the world for the launch and distribution of her first toy, Geemo, which was recently featured in "1,000 Product Designs" (Rockport Publishers, 2010). Before coming to SU, she spent three years with the Rockwell Group developing the Imagination Playground, which is to become the standard for New York City Parks playgrounds. She is currently designing playscapes for an exciting new model of public space in lower Manhattan, which will be announced in spring 2011.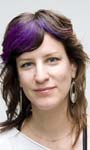 Westervelt was named a one-year Junior COLAB Faculty Fellow. Her appointment includes the use of COLAB facilities as a site to test research on design pedagogy and redesigning COLAB as a "space of collaboration" in preparation for the new Design Plus graduate program.
Trained in both graphic and interior design, Westervelt was one of the first cross-disciplinary designers hired by the Department of Design. Before coming to SU, she practiced as an exhibitions designer and taught at Virginia Commonwealth University, where she introduced a multidisciplinary approach to interior design presentation. She believes that understanding what motivates humans allows a designer to develop an authentic and meaningful design process. Her current interests include developing strategies to promote human-centered design thinking in a learning-centered, democratic classroom.
COLAB expects to offer a variety of research appointments as COLAB Faculty Fellows to faculty members from academic units across the University. Priority will be given to research projects and interdisciplinary course proposals that fit within the COLAB mission, with its focus on bringing together students and faculty from various research disciplines to approach problems collaboratively while working toward creative solutions. Guidelines on applying to be a COLAB Faculty Fellow will be announced when available.