Thiele appointed assistant dean for advancement at Syracuse University Library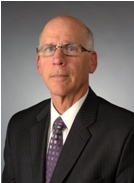 Ronald Thiele of Clinton, N.Y., has been appointed assistant dean for advancement at Syracuse University Library.  He will work closely with the dean of libraries and others within the Library and in advancement and external affairs to further the Library's development efforts, designed to enhance support for library resources, facilities and programming. 
"It is obvious beyond a doubt that the Library is committed to realizing an incredible future built on its formidable academic resources, timeless treasures and dedicated human services.  I am looking forward to devoting my creative energies to that important cause," says Thiele. 
Thiele brings more than 30 years of experience in non-profit management and fundraising to this position, including major gifts, capital campaigns, government and legislative relations, grants management, and strategic planning. He most recently held the position of executive director of the Stanley Center for the Arts in Utica, successfully overseeing a $22 million capital campaign to renovate the 80-year-old facility. He was previously associated with the Oakland (Calif.) Ballet Company, serving in a number of capacities, including executive director, co-artistic director and principal dancer. 
Thiele is a member of the National Trust for Historic Preservation's NMTC Advisory Committee, the Screen Actors Guild, and was a member of the Oneida County Tourism Board until June 2010. He can be reached at (315) 443-2537.