Near Westside Initiative elects seven new members to board of directors
The Near Westside Initiative (NWSI) recently elected Tanya Eastman, Karla Green, Elizabeth Nolan, Maria Revelles, Isaac Rothwell, Benjamin Sio and Peter Thompson to its board of directors.
"From its inception, the NWSI has had a board of directors comprised of individuals with very diverse skills and backgrounds. This diversity has shaped the NWS strategy and fueled our progress," says Marilyn Higgins, president of the NWSI board of directors. "With this excellent group of new members, more than one-third of the NWSI board will now be comprised of people who live and work in the neighborhood every day. Our goal is to have the board completely comprised of NWS residents, workers and business owners over the next five years."
Tanya Eastman


A corporate leader with nearly a decade of hands-on experience directing operational initiatives, Eastman is currently business manager for Green and Seifter Attorneys, PLLC, where she directs the administrative functions of the firm, including financial management and human resource administration.
Prior to joining the firm, she was a vice president with Merrill Lynch & Co. Inc., in the investor client coverage group located in New York City. Eastman earned a master's degree in business administration from Columbia University and a bachelor's degree from Manhattan College.
Raised on Gifford Street on the city's Near Westside, Eastman attended schools in the Syracuse City School District. After attending college and working in New York City, she returned to Syracuse in 2009 and was ecstatic about the opportunity to help drive community revitalization in the area. Eastman is committed to strengthening her work as an advocate in the local community and looks forward to raising her family in the city of Syracuse.
Karla Green


Green has more than 15 years of supervisory and administrative experience working with nonprofit organizations. As deputy executive director of Huntington Family Centers Inc., she provides oversight, direction and support in the areas of agency operations, program development, fund development, external relationships and organizational capacity building. Huntington provides diverse, year-round youth, family and adult development programming in a safe, caring environment.
Green's experience working throughout the local community has made her familiar with current resources, trends and needs. She works with agencies, schools and governmental programs to build collaborative relationships, provide educational service delivery and build public relations on the Near Westside and throughout the Syracuse community.
Green holds a master's degree in education from Trinity College and a bachelor's degree in business management, with a minor in social work, from Hampton University. She is currently working on a master's degree in public administration at Syracuse University.
Elizabeth Nolan


Nolan, a social worker, is central region services leader for Hillside Children's Center, located on the Near Westside. She previously served as director of residential services for the Salvation Army and as chief operating officer for Liberty Resources.
Nolan holds a master's degree in social work from Adelphi University. She currently serves on the board of the NYS Children's Mental Health Coalition and sits on the steering committee of the Onondaga County Human Service Leadership Council.
Nolan's connection to the Near Westside of Syracuse began when she moved to the city in 1989. She is an active parishioner at St. Lucy's Church, located on the Near Westside, and is currently a trustee of the parish.
Maria Revelles


Born in Puerto Rico and raised in Spain, Revelles is a resident of the Near Westside. She and her family relocated to the area three years ago with the desire to help rebuild the community. They acquired a house that had been boarded up for more than five years and with the help of area organizations and neighbors, turned it into their home.
An organizer for Service Employees International Union (SEIU) 1199, which represents 1.5 million service workers (many of them in health care), Revelles has led some of the most successful service union organizing campaigns across the nation and in Puerto Rico and developed education and solidarity projects with the union for women in the Dominican Republic.
Locally, Revelles advocates for and develops leaders within the community, encouraging them to speak out on issues of importance in their own lives, including education, voting rights, health care and immigrant rights. She is currently president of the board of directors of the Spanish Action League and is a member of the Alliance of Communities Transforming Syracuse.
Isaac Rothwell


SALT district resident and chair of the Westside Arts Council, Rothwell and his wife purchased a newly constructed home designed by SU School of Architecture students on the Near Westside. They are heavily involved in the community and champion revitalization efforts in the district.
Educated in music, with a special focus on production and engineering, Rothwell is a graduate of Syracuse's Fowler High School. He studied physics at Le Moyne College, radio and television broadcasting at Herkimer County Community College, studio production with the NYS Conservatory of Music at Purchase College and holds a bachelor's degree from SUNY Oswego.
He is currently employed in nonprofit paralegal work, providing specialized legal services for indigent clients with criminal records seeking employment. Rothwell is also working to establish a local media production firm/studio specializing in audio production, recording and visual media to serve as a cost-effective option for small businesses and budget-challenged songwriters and musicians in the community.
Benjamin Sio


Sio is director of sustainable infrastructure and policy development for the CenterState Corporation for Economic Opportunity, formerly the Greater Syracuse Chamber of Commerce and the Metropolitan Development Association. In 2007, he was hired as an economic development specialist by the chamber.
A native of Syracuse and graduate of Hobart College, Sio made the personal choice to pursue a career in economic development in the local area instead of taking a position with an organization in Washington, D.C. He made this decision after learning about the many meaningful initiatives—including the NWSI—currently under way and taking shape in Syracuse.
Sio is a member of the 40 Below steering committee, executive committee co-chair of "We Live NY" summit planning, serves on the advisory board of CuseCar and is a member of the board of directors for the Syracuse Poster Project. His professional memberships include the New York State Economic Development Council and the American Council of Chamber Executives.
Peter Thompson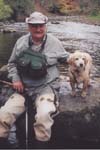 Artist, illustrator, designer and author, Thompson is an avid sportsman who maintains a passion for grassroots environmental education and aquatic life. Locally, he is past president of the Westcott East Neighborhood Association, former board member and display chairman for the Beech Street Gallery, and former owner/curator of Divercity Fine Arts and Crafts.
Educated at the Boston Museum School of the Fine Arts and Tufts University, his illustrations and sculptures are currently on permanent display at the New England Aquarium and Salmon River Fish Hatchery in Altmar, N.Y., among others. He has also written and illustrated three published trade edition guides to North American freshwater fishes.
A staunch advocate for environmental conservation, Thompson was a driving force in a 1980s grassroots movement advocating the removal of the Edwards Manufacturing Co.'s obsolete dam from the Kennebec River in Augusta, Maine. The small group's efforts in educating the Maine legislature and the Federal Energy Regulatory Commission (FERC) to the socio/bio/economic benefits of a free-flowing river led to the removal of the dam in 1999, making it the first operating hydropower facility to be denied re-licensing by the FERC. Since then, as a result of removal of the Edwards dam, obsolete dams all over the world have been removed, returning hundreds of miles of rivers to their natural state.
Thompson has worked as project director, illustrator, writer, editor, educator and consultant on a wide variety of projects, including an overview of the Onondaga Creek/Onondaga Lake watershed for an after-school program at the Dunbar Association on South State Street, the NYS Department of Health's lead poisoning prevention project on Syracuse's South and Westside communities, the Onondaga Lake Carp Education Project funded by Onondaga Lake Partnership and the Environmental Protection Agency (EPA), a federal EPA Environmental Justice Grant for Onondaga County, the Nine Mile Creek Conservation Council and the NYS Department of Environmental Conservation at Salmon River Fish Hatchery.