IDEAS Collaborative seeks input from SU community about role of local arts and cultural organizations via online survey
As part of a communitywide effort to examine the role arts and cultural organizations play in Central New York, the IDEAS Collaborative (Initiative to Develop and Engage Audiences in Syracuse) is asking for input from the Syracuse University community through participation in an online survey. Carole Brzozowski, the University arts presenter, encourages the campus community to participate.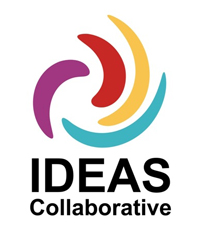 The survey, developed by the IDEAS Collaborative, can be accessed by visiting http://www.surveymonkey.com/s/SYRACUSE-IDEAS. Surveys take approximately 10 minutes and must be completed by Wednesday, Nov. 17. Each person who completes the survey is eligible to be entered into a drawing for a $250, $150 or $50 Wegmans gift card. For more information, or to receive a hard copy of the survey, contact ideascollaborative@gmail.com, or call (315) 474-2489.
The IDEAS Collaborative works with arts, cultural, heritage and entertainment organizations to increase community engagement, grow sustainable audiences, develop new marketing strategies and uncover opportunities for cooperation and collaboration. It is funded by the Allyn Foundation, Central New York Community Foundation, Gifford Foundation, Dorothy and Marshall M. Reisman Foundation and the Cultural Resources Trust of Onondaga County.