STEM
Murder 201: Who's killing off the forensic science faculty?
Forensic science faculty are part of a mysterious murder and the M.S. in forensic science students are the suspects. And everyone is invited to examine the haunted lab for clues to help solve the case.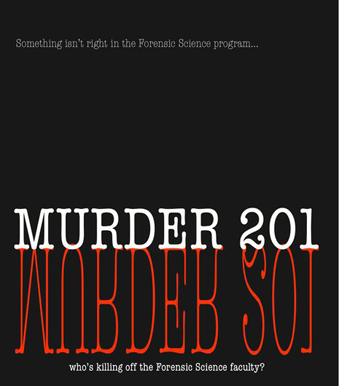 On Tuesday, Oct. 26, graduate students of the Forensic Science Program in SU's College of Arts and Sciences will hold a haunted murder lab at 7 p.m. in room 105 of the Life Sciences Complex. "Murder 201" will lead guests through the stages of forensic evidence—fingerprints, weapons, fibers, blood—to uncover the details behind the spirited, Halloween mystery.
Free food will be provided and prizes will be given. Would-be sleuths should arrive promptly at 7 p.m. for an introduction to the crime scene and a case briefing.
This is the first time the Forensic Science program has hosted the haunted lab event, and Benjamin Zender in the Chemistry Department says that it's a great way to demonstrate the study of forensic science and introduce undergraduate students to the master's program.
For more information on the Forensic Science program, visit http://forensics.syr.edu. For more information about "Murder 201," contact Zender at 443-0326, or brzender@syr.edu.