Arts & Culture
Syracuse Stage's 38th season starts with exuberant, uplifting performance by Rochester native
Set in a tough, Bronx high school, the nationally acclaimed and award-winning "No Child…" traces the efforts of a young teaching artist to engage a class of uninspired and underachieving 10th graders by challenging the students to put on a play. Funny and buoyant, yet never shying away from the sobering truths of the urban lives and neighborhoods it depicts, "No Child…" celebrates the positive difference one passionate person and a class of inspired kids can make in a troubled place. Directed by Syracuse Stage's Producing Artistic Director Timothy Bond and performed by Rochester native Reenah L. Golden, "No Child…" runs at Syracuse Stage Sept. 21-Oct. 10.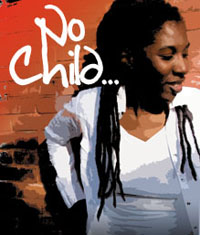 Tickets are $20 for adults and $15 for students, available by calling the Syracuse Stage Box Office at 315-443-3275 or http://www.SyracuseStage.org  For school and group tickets, call (315) 443-9844.
"No Child…" is supported by the Partnership for Better Education, the John Ben Snow Foundation, Inc., Syracuse University's School of Education, Chase Bank, the Trust for the Cultural Resources of Onondaga County and Alliance Bank. Media sponsors are Clear Channel Communications and WRVO.
Playwright Nilaja Sun, who starred in the 2006 off-Broadway premiere of "No Child…" based the play on her own experiences as an English teacher in some of the most troubled high schools in the Bronx. For her creation and performance of "No Child…" and its subsequent national tour, Sun garnered 17 awards, including an Obie; a Lucille Lortel Award; two Outer Critics Circle Awards, including the John Gassner playwriting award for Outstanding New American Play; a Theatre World Award; the Helen Hayes Award; and an LA Ovation Award and was named the Best One-Person Show at the U.S. Comedy Arts Festival.
For the Syracuse production, Golden will take on the 16 distinct characters, ranging in age from teen to octogenarian and embracing cultures from Russian to Jamaican.
"Reenah is like a chameleon. She switches very quickly from one character to another, one topic to another. You need someone with that mercurial nature and an investment in the truth to take on the many characters of this play. She has to hit this huge range of acting," notes Bond. "Reenah is the perfect actress to take on this extraordinary task because of her experience as a teaching artist in inner city schools, her deep commitment to reaching the next generation, her work as a social activist and her transformative performance abilities as an actress and spoken word artist. Reenah has an energy level that electrifies a room and can lift an audience. I am thrilled to have the opportunity to work with her on this most important piece."
Golden's extensive credits include work as an actress, performance poet, spoken word artist, social activist, writer and educator. In 2009, she appeared in the HBO docu-series "Brave New Voices," in which her nationally acclaimed spoken word poetry program for youth, Slam High, was featured. Her numerous grants and awards include the New York State Council on the Arts Individual Artist Award, a Poets & Writers grant and the 2006 Writers & Books Teacher of Young People Literary Award.