STEM
Syracuse iSchool mourns the passing of research professor Joanne Silverstein
Joanne Silverstein, assistant research professor at the Syracuse University School of Information Studies (iSchool) and director of research and development of the Information Institute of Syracuse, died July 27. She was 58 years old.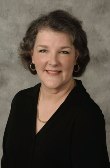 A dedicated teacher, well-known researcher and cherished colleague, Silverstein stepped down from active duties in August 2007 to, in her words, "make time for the simpler pleasures in life and give [her] body and mind the time that it needs to heal from a chronic illness." 
"Joanne made many wonderful contributions in the time she was with us, both in her teaching and her active research with the Information Institute," says iSchool Dean Elizabeth D. Liddy. "Joanne loved and excelled at the lofty aspects of academic research, as well as prizing the very real outcomes it could accomplish in the lives of students." 
Silverstein first came to the iSchool in 1991 as a master's student in the information management program. After earning her master's degree in 1993, she went on to earn a Ph.D. in information science and technology in 1998. She was then hired as a professor by the school and researcher by the Information Institute. 
Her research focused on digital literacy, participatory librarianship, ontologies, metadata and digital reference services. She was interested in the evolving role of the human intermediary in information seeking and retrieval. Her research was funded by such organizations as the U.S. Department of Education, the Institute for Museum and Library Services and the National Science Foundation. 
R. David Lankes, associate professor and director of the Information Institute, credits Silverstein with helping to build the research center. "Her insatiable curiosity, dedication to the school and invaluable input at the Institute can never be replaced," he says. "She did some amazing research in the area of digital libraries and the information needs of children. She always sought the best for the school, and she never shied away from a hard problem. She was an heir to the legacies of former iSchool deans Robert Taylor, Jeffrey Katzer and Ray von Dran, and she served that legacy well." 
A service will be held Friday, July 30, at 10 a.m. at the Temple Concord, 910 Madison St., Syracuse. 
The iSchool has established a memorial site in her honor. It is available to all to share a memory, photo or comment at http://ischool.syr.edu/joanne. These remembrances will be compiled and shared with Silverstein's family at a later date.